Apr 30 2019 10:56PM GMT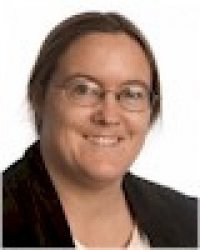 Profile: Sharon Fisher
Tags:
Privacy advocates are getting up in arms about law enforcement asking Google for location data, and something might actually get done about it – but perhaps not the best thing.
Basically, law enforcement people investigating a crime ask Google for location data of cellphones near the crime, and Google provides them anonymized data. If some of the data looks particularly interesting, such as matching up very closely with the crime, law enforcement then gets a warrant and Google provides the identity of the phone in question.
If this sounds familiar, it's because people have actually been talking about it for awhile. The difference? Now the New York Times is reporting on it.
That's getting people's attention.
"The leaders of the House Energy and Commerce Committee sent Google a list of questions Tuesday concerning a database maintained by the internet giant that tracks hundreds of millions of users' locations and that is reportedly shared often with local, state and federal law enforcement agencies," writes Benjamin Freed in StateScoop.  ""The potential ramifications for consumer privacy are far reaching and concerning when examining the purposes for the Sensorvault database and how precise location information could be shared with third parties," reads the letter to Google CEO Sundar Pichai," he writes.
Wait. Congress is blaming Google for this?
One could say, sure, of course it's Google's fault, because if the data weren't there, law enforcement wouldn't ask for it.
On the other hand, having that data can be handy for all sorts of legitimate reasons. It can be useful to see where one has gone over time. There are mileage trackers for expense reports and fitness, for example, that take advantage of location data.
Oddly, Congress doesn't seem to be doing anything about, say, restricting law enforcement's ability to gain access to this data. Maybe I'm weird, but it seems to me that that's the path they should be going down.
Cellphone location data has been a big deal lately, with cases such as Carpenter limiting the sort of data that law enforcement can get from cell towers, which store location information from phones on a regular basis even if the phone isn't being used (and even, apparently, if you turn location data off). The courts haven't quite caught up to this particular issue yet, and to the extent that this has been litigated, thus far courts have ruled that "location dumps" are acceptable.
Consequently, Congress actually has the right – indeed, the duty – to write legislation to control the use of such data, once it's collected.
But that doesn't seem to be where Congress is going with this. It's as if Congress discovered that people carrying large amounts of money could get robbed, but instead of making robbery the crime, they make carrying large amounts of money the crime.
And, of course, there are advantages to this line of thinking, if you can get people to go along with it. If you're worried about people having too much control over their own destiny, limiting the amount of money they can carry — so they can't easily leave the country without detection, for example — is an easy way to do it. All you have to do is convince the general public that only bad people — like crooks or drug dealers — would carry that much money, and people who don't see reasons to carry that much money themselves will go along with it.
Tried to deposit or withdraw more than $10,000 in cash lately?
Similarly, people who don't see why such location data has a legitimate purpose may easily be convinced that there's something nefarious about the very collection and possession of that data. And if, for example, such data could be declared a public record when it's about a public official, and if public officials don't want such data about themselves made public. an easy way to prevent that is to stop the collection of that data in the first place.
If Congress is actually concerned about the nefarious use of such data, then let's see them fix that problem instead. Update computer privacy laws that date from the 1980s. Ensure that people know that location data is being collected, and give them better tools to stop collecting it, check it, encrypt it, and delete it. Limit the ability of third parties — including law enforcement — to gain access to that data without the person's permission. But don't blame the data for the use that people are making of it.