Dec 20 2014 10:57PM GMT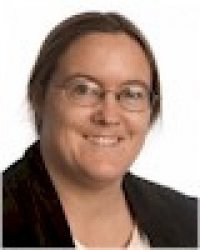 Profile: Sharon Fisher
If you're anything like me, between your various smartphones, cameras, video cameras, and tablets – not to mention all the similar devices owned by various members of your family or your coworkers – you're collecting quite a little pile of micro SD cards. I'm old enough to still be charmed that I can spend $15 and get 32 gigabytes in something the size of my pinky nail. (And if you want to spend more money, you can get 128 GB for $100.) Why, I remember when a 10-megabyte drive was the same size as my desktop computer and cost the same amount.
Sorry. Where was I? Have you seen my cane?
Anyway, I'm not the only person who's accumulating a pile of the things, and I expect I'm not the only one who lives in terror that the cat will knock over the pile or we'll accidentally vacuum one up. And if you poke around message boards, it's pretty easy to find professionals who are dealing with the same problem. For example, filmmakers who are trying to put together a movie end up with a handful of them, especially if they'd like to look at files on more than one at a time. Plus, the teeny tiny disks are  too small to label, and sometimes you really don't want to mix up some pictures with what you're going to show to the PTA, know what I mean?
It turns out that there are some cases for the things, so you can at least store them in an adorable wee little briefcase rather than having them in an easily-knocked-over saucer or something. There's also a manufacturer who makes a plastic case the size of a credit card that can hold ten of the things, plus an SD card adapter. Moreover, the cases come in colors, so you can put all the music on ones in a blue case and all the movies on ones in a red case, or whatever.
Now we're talking.
But why stop there? We can't label the micro SD cards themselves the way we used to with 3 ½" floppy disks. So why hasn't some enterprising manufacturer started making the micro SD cards themselves in colors? Green for the CFO and red for the CIO and blue for the CEO, say? In an era when you can order an entire bag of green M&Ms if that's what floats your boat, why do our micro SD cards mostly have to be black?
And while we're suggesting things, what would it take to be able to read and write data to and from multiple micro SD cards at once? There are a couple of devices that give you access to up to four micro SD cards at the same time, but there doesn't seem to be more than that. And apparently they work great if you're trying to copy identical data to four micro SD cards at a time. But reports on these devices note that because they share a single input to your computer, reading and writing is slow, and some of them don't let you swap cards in and out, so if you've got data on five or six cards, you're hosed.
Come on, storage industry. I'm counting on you.