Mar 25 2014 11:51PM GMT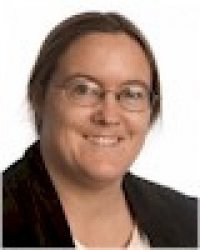 Profile: Sharon Fisher
So it turns out making music with floppy disk drives is a thing. Who knew?
Reportedly developed in 2007, the process now has a whole group of people who use from four to 40 floppy disk drives to create music by telling the read/write head on the drive to go back and forth at the frequency described by each note — 400 Mhz for an A4, for example.
"The floppy drives are fairly cheap," says Martin Fischer, who as Devils Child created the 40-drive array that plays songs such as the Pirates of the Caribbean theme. "You can get used ones on eBay." He describes the process on his website, as do other creators, some of whom even demonstrate the development process on YouTube. One developer, George Whiteside, refers to the devices as "diskette organs." Other developers include Mike Kohn and MrSolidsnake745.
Obviously, the real trick here is the converter that takes the music and tells the floppy drives how fast to move back and forth for each note, not to mention coordinating this activity between up to 40 floppy drives. "In my previous versions (1 and 2) I had to type every note," Fischer says. "The third version supports MIDI playback. A C# application converts the MIDI files to a C++ include file."
Many of the floppy drive musicians are now using an Arduino electronics prototyping platform to communicate with the drives. Fischer is using an Arduino, but not directly, he says. "Playing the MIDIs directly on the Arduino would require far more storage and parsing," he says. "Since parsing MIDIs in C# is fairly easy with the right library, I decided to convert them instead of directly playing them." Similarly, he has an array of the conversion charts between the frequencies and the notes, instead of expecting the Arduino to do the conversion itself. "An Arduino is not really fast in that manner," he admits.
Keeping the vibration from "walking" the disk drives off the table is probably a good trick, too.