Sep 13 2015 11:01PM GMT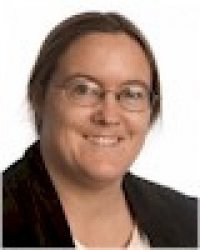 Profile: Sharon Fisher
Tags:
"Joe, I know how we can make a mint. We just get a database full of personal information for a bunch of really gullible guys with something to hide, and then we can sell it!"
"That's great, Ron, but how do we get the database of personal information in the first place?"
Which is what gave me the idea for a database that will actually be the most elaborately designed  honeypot in history.
Okay, work with me here.
First of all, we find a bunch of guys who admit to strangers that they're looking to cheat on their wives. They even provide their contact information.
Heck, they're even willing to pay for the privilege!
Meanwhile, we create a bunch of fake female profiles. And not only do these guys not realize the women are fake, but they have conversations with them! We just send out messages periodically from these fake women so the guys think there's really women on this database interested in cheating with them.
Who knows. Maybe we can even convince the guys to pay more to talk to these fake women.
Oh, sure, some guys are going to figure it out, or feel guilty, and drop out. But the ones who keep on – we know we've got 'em.
And the ones who do drop out, and feel guilty, and want us to delete all their information so their wives never find out? We tell them they have to pay more to delete their information! And most of them pay it!
And then we don't delete it all!
After all, data is valuable.
Then, when the database gets big enough, we tell them it's been hacked! And all their information has been stolen! And to make that more plausible, we'll use a really simple encryption technique that would make it easy for someone to hack it.
(Not that we need to worry much about that. They'll end up picking really common, easy passwords.)
That's when we can sell the data. We can market it as "Gullible guys with lots of disposable income who won't want to go to the police."
We can even sell the database to blackmailers. Sure, none of these guys actually cheated – but how would they convince their wives of that? Just the fact that they signed up to be in a database of cheaters is damning enough, isn't it?
And yes, some of the guys might be kind of upset. There might be some collateral damage. We have to be prepared for that.
But think of the money we'd make! Plus, we can do it again! All the publicity will probably cause even more gullible guys to join!
Still. Maybe we don't want to do it for real. Maybe we should just write a movie script about it.
Naah. Nobody'd believe it.