Jul 17 2012 7:59AM GMT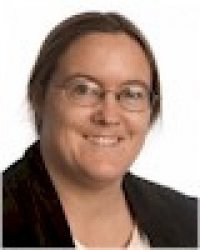 Profile: Sharon Fisher
We're used to hearing stories about politicians erasing things from hard disk drives that they shouldn't have. Now we're hearing about a politician allegedly putting things onto a hard disk drive that he shouldn't have.
Maine legislator Rep. Alex Cornell du Houx (D-Brunswick) was the subject of a temporary protection from abuse order this spring filed by Rep. Erin Herbig (D-Belfast), after their relationship ended, according to the Bangor Daily News. The two people made a private agreement, which was not filed in court but was said to be legally binding, around the relationship and their future contact.
"In addition to having no contact with Herbig, the private agreement, which was obtained by the Bangor Daily News, requires that Cornell du Houx pay all of Herbig's $9,000 in legal fees and turn over any computer hard drives and data storage devices with pictures of Herbig or 'any other women sleeping or in a state of undress' to Herbig's lawyer."
Buh?
Apparently, after their relationship ended, du Houx had allegedly "stalked, harassed and threatened her," including taking more than 100 photos and video of Herbig sleeping.
Without addressing the veracity of the charges, let's look at the data storage issues involved. (The private agreement doesn't appear to be available online; excerpts that the paper posted didn't cover these aspects.)
The agreement would appear to mention only hard drives and data storage devices. Apparently, if du Houx had any pictures of sleeping or undressed women stored in the cloud, those are fair game. (Not to mention, sleeping or undressed men.)
As Bangor Daily News letter writer Sid Duncan legitimately pointed out (in an otherwise kind of gross and disgusting letter to the editor on July 16 that the paper has since retracted), what if some of the data storage devices are actually state-owned and contain state documents?
What if the data storage devices contain communication with du Houx' attorney? Passing them to Herbig's attorney could violate attorney-client privilege.
What is Herbig's attorney intending to do with the data storage devices? Is he a computer forensics expert who could legitimately retrieve any such images, even if deleted, from the devices? Is he intending to do so? Is he going on a fishing expedition to see what other charges could be filed – such as, conceivably, child pornography or stalking? Has he obtained a warrant for this? And what is he planning to do with the images and data storage devices? Is he planning to destroy these images? Or, as Duncan implied, will he be, um, "perusing" them? If he does destroy those images, could he be accused of destroying evidence (as in 2007's United States vs. Philip D. Russell)? But if there is child porn on any of the devices, could the attorney himself then be charged with possession of child pornography?
What about the privacy and rights of any other sleeping or undressed women who might also have images – obtained legitimately or otherwise – stored on du Houx' devices? Especially since he appears to be a professional photographer? Or, in fact, any other personal pictures he might have of other people? Or, for that matter, of himself?
Will du Houx get his data storage devices and data back, including all the data that isn't of sleeping or undressed women?