Mar 17 2019 9:55PM GMT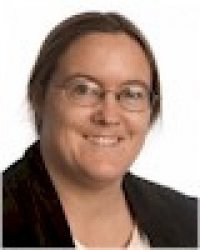 Profile: Sharon Fisher
Tags:
No doubt you've heard the advice to keep at least one of your backups off-site. One company is taking that advice really seriously: It's planning to store one on the moon.
The Israeli spacecraft Beresheet took off recently, and its cargo includes a 30-million page archive of human knowledge, etched onto a nickel disc the size of a DVD, writes Corey Powell for NBC News. The lunar lander – its name is Hebrew for "in a beginning" or "genesis" – is also the first-ever non-government-owned moon lander. If it is successful, Israel will become just the fourth country to land something on the moon.
"The Lunar Library, as the archive is known, constitutes a 'civilization backup' to help ensure that our distant descendants never lose humanity's collective wisdom," Powell writes. The project was spawned by the Arch Mission Foundation, a Los Angeles-based nonprofit. "The foundation is building a space-based archive designed to survive for 6 billion years or more — a million times longer than the oldest written records in existence today."
Previous efforts included the Isaac Asimov Foundation trilogy in the glove compartment of an Elon Musk Tesla in solar orbit, and a digital copy of the English Wikipedia in earth orbit, both last year. And, not to put too fine a point on it, Arch is pronounced "Ark." Get it?
So what sort of knowledge did the foundation think was worth preserving? "Included in the Lunar Library's more than 200 gigabytes of data are the entire English-language version of Wikipedia; tens of thousands of fiction and nonfiction books; a collection of textbooks; and a guide to 5,000 languages along with 1.5 billion sample translations between them," Powell writes.
Oddly, they didn't specify which books, other than the ones included in Project Gutenberg and the Internet Archive at the time. "The matter of who exactly gets to be humanity's representative to the stars has become a hot matter of debate in recent years, as advanced communication technologies have made it possible to beam all sorts of information including electronic dance music and Doritos commercials, into space," writes Peter Hess in Inverse, adding that "while the Library is ostensibly a comprehensive accounting of human history and knowledge, it admittedly comes from a particular perspective," noting that it includes the culture and history of Israel, songs, and drawings by children. "SpaceIL also included a photo of Ilan Ramon, an Israeli fighter pilot and the first and only Israeli astronaut, who died in the 2003 Space Shuttle Columbia disaster," added Sebastian Kettley in the Express.
History used to be written by the victors. Now it's written by the people who send up spacecraft.
That said, how does the technology work? It was created by a company called Nanoarchival. "All of that information is etched onto 25 stacked nickel disks, each just 40 microns (about 1/600th of an inch) thick," Powell writes. The top part of the Lunar Library's disc, which can be read with a 100-power microscope, is engraved with tiny images of books and other documents explaining human linguistics, along with instructions about how to build a player to read the library beneath, he explains. The remaining documents require a 1000-power microscope.
Admittedly, this has some limitations, noted Arch Mission Foundation co-founder Nova Spivack in an interview in Scientific American. "It must be a lifeform that's at least as intelligent as we are and that has eyes and can see in the visible spectrum," he said. "If it's a microbial civilization that's so small that these things look like planets to them, that's obviously not going to work."
A library on the moon is just the start, Powell writes. "The goal is to flood the solar system with other versions of the Lunar Library: in caves and mountains on Earth, on other locations on the moon, on Mars and in deep space," he writes. Just in case we lose the backup on the moon, or it doesn't make it there safely; there were some early glitches. It's scheduled to land April 11.