May 25 2012 11:32PM GMT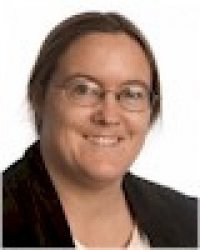 Profile: Sharon Fisher
A few weeks back, I picked on disaster recovery vendors that wait until there's been a natural disaster and then use that to promote their services. "If one wants to offer such a service to one's clients, how about issuing a generic press release at the beginning of the disaster seasons so that it looks less like a vendor exploiting a particular tragedy?" I suggested.
Well, someone did that, so I need to encourage the behavior I want to see.
The Games of the XXX Olympiad (that's 30th, for those of you who don't do Roman numerals) are scheduled for July 27 through August 12 this year in London. But that's not the only event London is hosting this summer, or, arguably, even the biggest; it's also the year of mayoral elections, as well as Queen Elizabeth II's Diamond Jubilee next month, marking the 60th anniversary of her reign.
To tell you something about how special this is, the Queen is the only British monarch to celebrate a Diamond Jubilee, other than Queen Victoria in 1897.
Bad time for a data center outage.
The city department in charge of the data center is the Greater London Authority (GLA), a strategic and delivery authority with the role of designing a better future for the capital. The GLA's Technology Team, based in City Hall, provides IT support for the Mayor's Office, the London Assembly, and the GLA's staff.
Four years ago, just before a previous mayoral election, a burst water main in a nearby street cut power supplies to City Hall and caused major disruption. Since then, the GLA manages six times as much data, making a potential outage that much more devastating.
To prepare for this, the GLA — working with Cristie Data, a Stroud, Gloucestershire provider — implemented a disaster recovery infrastructure that will enable it to get its IT systems up and running in four hours, compared with the more than three days that it had previously taken when it was based on backup magnetic tapes.
The new infrastructure incorporates FalconStor storage-management and replication technology with Nexsan E60 disk-storage systems. The FalconStor product virtualizes the GLA's storage environment and replicates it across a shared metropolitan area network to London's data center in Woking, Surrey, about 20 miles away. That's where the Nexsan E60 storage hosts the GLA's replicated environment. Virtualization means that the storage network can be managed from one interface. If there's a disaster, FalconStor's RecoverTrac technology automates recovery of the IT environment.
On top of providing improved disaster recovery ability, it is estimated that the new infrastructure will save the GLA £90,000 a year, providing payback within four years. Of course, should the GLA have to invoke its disaster-recovery systems for real, the cost would be recovered a lot quicker — like, immediately.