Apr 30 2016 10:57PM GMT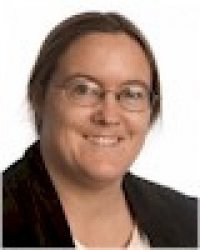 Profile: Sharon Fisher
Tags:
We're all accustomed to handing over our driver's license and registration when we get pulled over. But if New York lawmakers have their way, you'll also have to hand over your cell phone after an accident, so police can check to see whether you were using it illegally at the time.
While the Supreme Court ruled in June, 2014, that police need a search warrant, or your consent, to gain access to your phone, this bill — New York Senate Bill S6325A — elides this requirement by declaring that by driving in New York, you are automatically giving consent.
Motorists involved in crashes who refuse to surrender their phones to police would have their licenses suspended, and could face a one-year revocation of their license and a $500 fine, according to Mike McAndrew in Syracuse.com.
The bill prohibits police to review the content of a person's cell phone, such as texts, social media postings, and email messages, McAndrew writes. "It would only allow officers to check if the phone was illegally used while driving."
New York would be the first state to pass such a law, McAndrew adds, but the New York Times notes that such a law could spread to other states. For example, the Vermont legislature earlier this year considered a bill that would also require drivers to hand over their phones so police could check whether they'd been in use, without an accident being required.
The bill was announced in collaboration with an activist group founded by parents of children involved in crashes caused by drivers distracted by their devices, called Distracted Operators Risk Casualties, or Dorcs. (And no, we're not making that up.)
But some are skeptical about the idea. "They would get into your phone only for the purpose of finding out whether you were using it at the time of the collision. They would not, of course, look at anything else while they were in there. They totally promise," snarks Kevin Underhill in Lowering the Bar. "If there's anything history has taught us, it's that law enforcement and government can be trusted not to adapt a new technology for questionable uses despite promises to the contrary."
Underhill points out, too, that the proposed law is pretty broad. "It applies not just to a driver suspected of causing injury or death but to all drivers in any 'accident or collision involving damage … to property,'" he notes. "Somebody backed into your car at the gas station? Hand over your phone. Oh, you didn't have it with you right then? Did you have it 'near the time of such accident or collision'? Hand it over. And I'm not sure how they could determine whether you were using it at any particular time without learning about what you were using it for. For that matter, if the fact of 'use' is really all they would learn, how would they know you were using it illegally? I 'use' my phone all the time for voice navigation. Is that a problem now? What about hands-free calling?"
"There are so many ways in which somebody could be using the phone in a car that is not a violation of any laws," Mariko Hirose, a lawyer with the New York Civil Liberties Union, tells Joel Rose of NPR. "This bill is simply providing a way for law enforcement to get around the privacy protections that apply to a cellphone."
Other civil liberties organizations also have concerns with the bill, such as the Electronic Frontier Foundation (EFF), which believes it's unconstitutional. "A law that essentially requires you to hand over your phone to a cop in a roadside situation without a warrant is a non-starter," Lee Tien, a senior staff attorney with the EFF, told Jose Pagliery of CNN. Similarly, Marc Rotenberg, the president of the Electronic Privacy Information Center, called the bill "excessive, unnecessary, and invasive," Pagliery writes.
Actually, the real target of the law appears to be the police, who apparently do not always attempt to retrieve records from cell phones after accidents. "Law enforcement can subpoena records from the phone company or ask a judge for a warrant to search the phone itself," Rose writes. "But they don't always do it because it takes a lot of money and time for cases that can be hard to prove."
"All you really need to know about New York Senate Bill S6325A is that it would create a law named after a person (this one would be 'Evan's Law'), since any law named after a person is almost always a terrible idea," Underhill writes. "If the law were a good idea, they wouldn't need to try to generate support by manipulating people's emotions."