Mar 17 2016 4:55PM GMT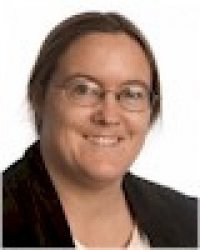 Profile: Sharon Fisher
Tags:
Remember a couple of years back, when people realized that their Android phones actually stored their location data, and how uptight everyone got? It turns out that private companies and governments are doing the same thing with your car using license plate readers, building gigantic databases of everywhere you've been. It's perfectly legal, they don't need a warrant, and they can even make money selling the data.
"These readers, which are situated at intersections, scan license plates and cross-reference them with state, federal and Department of Motor Vehicles records," writes Jaxon Axelrod in American City & County of one such system, in Freeport, N.Y. "Police are alerted at a command center that is open 24 hours a day, seven days a week when a plate is connected with an infraction."
The town of 43,000 paid $750,000 for the system, which has tracked 17 million plates in three months. In that time, Freeport has impounded more than 548 vehicles, issued 2,008 summons, returned 15 stolen vehicles to their owners, and arrested 28 people, Axelrod writes.
In fact, the system is so successful that the police chief wants to expand his staff of 95 by seven more officers to keep up, after overtime costs increased by 20 percent. Dissenters say the officers are being kept busy by writing up minor offenses such as expired tags.
In Pennsylvania, the state plans to eliminate registration stickers entirely in favor of license plate readers. Ironically, in that state, some police officers are against the idea, primarily due to cost concerns.
In other cases, private companies are collecting the data, writes Conor Friedersdorf in The Atlantic. "Throughout the United States—outside private houses, apartment complexes, shopping centers, and businesses with large employee parking lots—a private corporation, Vigilant Solutions, is taking photos of cars and trucks with its vast network of unobtrusive cameras," he writes. "It retains location data on each of those pictures, and sells it."
As of January, Vigilant Solutions has taken roughly 2.2 billion license-plate photos to date, and adds about 80 million more each month, Friedersdorf writes, noting the company has 3,000 law enforcement agencies, comprising approximately 30,000 police officers, among its clients.
Between 2007 and 2012, the U.S. Department of Homeland Security distributed more than $50 million in federal grants to law-enforcement agencies for automated license-plate readers, write Julia Angwin and Jennifer Valentino-Devries in the Wall Street Journal, adding that a 2010 study estimated that more than a third of large U.S. police agencies use automated license-plate readers.
It's a lot of data that can infringe on people's privacy by recording their comings and goings about sensitive locations, and which is readily accessible. "Police can generally obtain it without a judge's approval," Angwin and Valentino-Devries write. "By comparison, prosecutors typically get a court order to install GPS trackers on people's cars or to track people's location via cellphone."
These systems are catching the attention of civil liberties organizations such as the American Civil Liberties Union and the Electronic Frontier Foundation. Aside from the whole issue of whether it's a violation of our civil rights to use license plate readers to collect this data in the first place, the organizations are concerned about the safety of the data. In 2015, EFF learned that more than a hundred automated license plate reader cameras were exposed online, "often with totally open Web pages accessible by anyone with a browser," the organization writes.
In response, some states are considering legislation, such as limiting how much data can be stored or the length of time it can be stored. The vendors, for their part, claim that such laws are a violation of their rights to free speech.
As with other privacy efforts such as the FBI's attempt to get Apple to develop software to break into an iPhone owned by the San Bernadino shooters, supporters of the systems point to their abilities to fight crime. But only a tiny fraction of the captured plates are actually associated with a crime, according to the 2013 ACLU report, You Are Being Tracked.
"In Maryland, for every million plates read, only 47 (0.005 percent) were potentially associated with a stolen car or a person wanted for a crime," write James R. Healey, Greg Toppo and Fred Meier in USA Today. "In one Sacramento shopping mall, private security officers snapped pictures of about 3 million plates in 27 months, identifying 51 stolen vehicles — but that's a success rate of just 0.0017 percent."
People who aren't criminals are also concerned. "Through the "stakeout" feature, the NYPD may learn who was at a political rally, at an abortion clinic, or at a gay bar," writes the ACLU. "Through the predictive analysis, the NYPD may learn that a person is likely to be near a mosque at prayer time or at home during certain hours of the day.  Through the 'associate analysis,' the NYPD may come to suspect someone of being a 'possible associate' of a criminal when the person is simply a family member, a friend, or a lover."
On the bright side, technology is already being developed to solve the problem: "license plate reader blocker" has almost 100,000 hits on Google.