Dec 9 2013 11:33PM GMT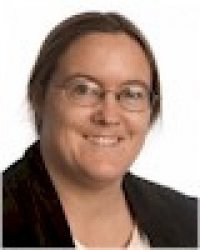 Profile: Sharon Fisher
The New York Times published on Friday what we've always suspected — that there are agencies in the U.S. federal government that still use floppy disks.
"Every day, The Federal Register, the daily journal of the United States government, publishes on its website and in a thick booklet around 100 executive orders, proclamations, proposed rule changes and other government notices that federal agencies are mandated to submit for public inspection," writes Jada Smith. "It turns out, however, that the Federal Register employees who take in the information for publication from across the government still receive some of it on the 3.5-inch plastic storage squares that have become all but obsolete in the United States."
Smith didn't know which agencies were involved. Thank goodness it's at least 3 1/2-inch disks, and not 5 1/4-inch (which, incidentally, were designed to be the size of a cocktail napkin because they were invented in a bar), or,  Lord preserve us, 8-inch disks.
Surprisingly, Smith mentioned, the Federal Register is not allowed to accept the data on flash drives or SD cards — only floppy disks or CD-ROM. People can also send the information via a secure email system, but it is expensive and not all agencies have upgraded to it, she writes.
Sony quit making 3 1/2-inch floppy disks in 2010, though even then, people were still using them. "The emergence of alternatives such as the CD-RW, which has a storage capacity almost 500 times that of a floppy, and the internet, which enabled swift transfer of floppy-sized files, were effectively its death knell," wrote the BBC in 2003, when Dell stopped including 3 1/2-inch drives in its equipment. In an era where people store entire movie collections on personal drives and even laptops now come with at least a terabyte, the notion of a disk that could hold maybe one three-minute song is increasingly quaint.
A BBC News piece at the time printed 40 uses people still had for floppy disks — out of more than 1,000 replies. While a number of them were no longer related to their original purpose, ranging from coasters to tiling floors and roofs, a number of responses reported that they were still necessary for the increasingly arcane equipment they were using.
At this point, the biggest problem with 3 1/2-inch disks is likely not the floppy disks themselves but finding working drives on which to read them and machines that still have drivers for the disk drives. In other words, there may be tons of existing data trapped on floppy disks because we no longer have the drives on which to read them — the problem of the "digital dark ages" that we may be facing as an increasing number of historical records end up stored in formats that are often unreadable in ten years or less.
While people are using this as another way to bludgeon the federal government over its lack of IT sophistication, after the healthcare.gov debacle, chances are that commercial companies — up to one-third of which were still running Windows XP as of earlier this year — probably still have a few machines that use floppy disks as well.