Oct 29 2016 11:09AM GMT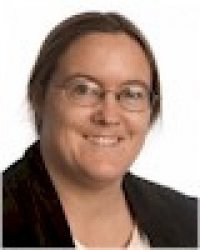 Profile: Sharon Fisher
Tags:
Apparently OpenText's June acquisition of Recommind has reminded everyone that the e-discovery M&A market is alive and well: LDiscovery has just acquired Kroll Ontrack for a reported $410 million.
The all-cash transaction is expected to close in the fourth quarter. The combined organization is said to have 12,000 clients worldwide, "including some of the world's largest financial institutions, Fortune 1000 companies and Am Law 100 firms," with offices in 19 countries comprising 1,300 employees. Kroll CEO Mark Williams will be CEO of the combined companies.
As you may recall, Kroll had been dropped from the Leaders to the Challengers quadrant in the 2015 Gartner E-discovery Magic Quadrant, due to what Gartner felt was a lack of vision.
And just who is LDiscovery? Identified as "a provider of eDiscovery and Information Governance solutions," what's interesting about it is that the company has typically been associated with e-discovery vendor kCura, which never fails to mention that it was named a Leader in the 2015 Magic Quadrant.
But if LDiscovery was in the market for an e-discovery vendor, what kept it from acquiring the one it already worked with? As recently as early this month, LDiscovery was named a finalist for the Relativity (kCura's product) Innovation Awards for Best Service Provider Solution, adding that "LDiscovery is the only provider to be a finalist three years in a row." So what will happen to its relationship with kCura? Especially after LDiscovery CEO Chris Weiler called OnTrack "best in class"?
(Incidentally, has anyone else noticed that Gartner hasn't yet released its E-discovery Magic Quadrant for 2016? Typically it comes out in early summer. Could it be that they're frantically rewriting it to accommodate these acquisitions?)
On the other hand, the acquisition may not be that weird, writes Gabe Friedman for Bloomberg Law. "Both companies operate in the review space, rather than the software space," he writes. "Both companies are partners with kCura, and employ dozens of certified experts and administrators of its Relativity software review platform."
And it's not out of the question that LDiscovery – or, rather, its parent, the Carlyle Group – might pick up kCura in the future. "The Carlyle Group, working with Revolution Growth, purchased LDiscovery for $150 million this past January," Friedman writes. " LDiscovery itself had purchased six companies in the past two years. Will Darman, the managing director at Carlyle who led the purchase of LDiscovery, has predicted there will be continued consolidation in the e-Discovery review market."
Weiler had noted during the January acquisition that it intended to use the money for further acquisitions, particularly in other geographic areas. Kroll is based in New York, while LDiscovery is based in Tysons Corner, Va.
Interestingly, Kroll's parent company, Corporate Risk Holdings, was said by Moody's to have "concerns regarding the company's weak liquidity and the sustainability of its capital structure given its very high debt leverage.' Moody's plans to re-examine Corporate Risk's ratings in light of the acquisition.