Feb 15 2018 11:53PM GMT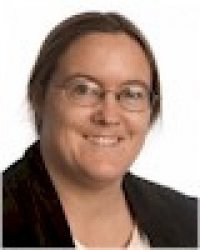 Profile: Sharon Fisher
Tags:
We talked a couple of months ago about the best places to store bitcoin and other cryptocurrencies and their advantages and disadvantages. It turns out there's another nuance: Cryptocurrencies and e-discovery.
It makes sense. The whole point of cryptocurrency – at least, one of them – is to have anonymous currency that can't be traced back to you. So, naturally, all sorts of nefarious people are finding that an advantage. "Because of the way cryptocurrency systems protect the anonymity of their participants, they have become ideal vehicles for money laundering, tax fraud and illicit purchases," writes Eric Pesale for the Logikcull blog.
So what's an attorney to do?
"Litigators could compel an opposing party to submit a hard drive image of the user's cryptocurrency 'wallet,'" write attorneys Nkosi Shields and Ryan A. Walton from the firm of BakerHostetler, in Mondaq.  "From this wallet, one could pinpoint files useful for identifying suspicious activity during the discovery process." This is especially true if the wallet uses an open-source framework such as Bitcoin-QT, which stores the entire user's transaction history within the app, Pesale writes. "If this is the case, a lawyer or investigator working from a hard drive image of the wallet could locate and extract files related to certain suspect transactions and cryptocurrency data activity," he explains.
In fact, there can be traces in many devices, Pesale writes. "Any devices the user used to connect to Bitcoin's network could contain important evidence in the devices' volatile memory," he writes. "Other useful evidence can be found by examining the user's transactions in the cryptocurrency's public blockchain ledger or by subpoenaing the user's encrypted cryptocurrency credentials, though government attorneys trying this strategy during a criminal case could face Fifth Amendment issues similar to those involving encrypted hard drives and passwords."
Other researchers are looking at ways to de-anonymize blockchain itself, Shields and Walton write. "By clustering different bitcoin addresses, one can assign common ownership to a user's pseudonym(s)," they write. "International law enforcement agencies, including the Federal Bureau of Investigation, have made significant strides in piercing the anonymity of cryptocurrency transactions, leading to several notable prosecutions, including actions brought against BTC-E, a prominent virtual currency exchange believed to have been involved in international money laundering."
Indeed, Noel Edlin writes in Law Technology Today that blockchain's very design makes it easy for attorneys to use it in cases. "The very virtue that makes them attractive as a decentralized currency also makes attorneys leery: transactional transparency," he writes. "There is no way to hide bitcoin transactions, because the bitcoin ledger is available to all. Every transaction conducted using bitcoins is tracked, meaning that through the internet, bitcoin transactions can be identified and monitored, although savvy users of cryptocurrencies will argue they are just as anonymous as cash."
Pesale notes, though, that blockchain might not be admissible as evidence even if law enforcement organizations were able to compile it. "California attorney James Ching has explored the possibility that blockchain evidence could be inadmissible hearsay, falling outside of Federal Rule of Evidence 803's exception for business records," he explains.
Cryptocurrencies have also seen their anonymity challenged in the courts, Shields and Walton write. "In 2016, the Internal Revenue Service (IRS) issued a 'John Doe' summons in an effort to investigate potential investors who may have underreported or failed to report income from gains while trading cryptocurrencies."
However, that use is controversial, Pesale writes. "These summonses, which are issued only upon receiving court approval, allow the IRS to investigate the tax liability of unidentified individual, or group of, taxpayers upon an initial finding of a tax compliance problem," he writes. "They are often used to uncover anonymous tax shelter beneficiaries or owners of tax-exempt bonds. Although John Doe summonses are not supposed to be issued to conduct 'fishing expeditions,' the way the IRS has been using them in relation to cryptocurrency transactions is spurring controversy." For example, one of its mass warrants has received a lawsuit, while the IRS also received a Sternly Worded Letter, he writes.
In any event, attorneys of all stripes need to be familiar with cryptocurrencies, writes Carolyn Elefant in Above the Law, as they're even becoming common in divorces and wills.