Nov 24 2018 2:44PM GMT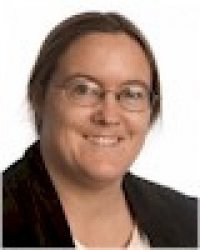 Profile: Sharon Fisher
Tags:
Should law enforcement be able to get a search warrant for your phone just based on the fact that you happened to have been near the vicinity of a crime?
So far, the courts are saying yes.
Cellphone location data has been a big deal lately, with cases such as Carpenter limiting the sort of data that law enforcement can get from cell towers, which store location information from phones on a regular basis even if the phone isn't being used (and even, apparently, if you turn location data off).
This is different. This involves law enforcement finding the location of a crime scene, and saying, okay, Google, please give me anonymized data for all the phones that were near that location for a particular time period. Based on what the phones have been doing, law enforcement can then ask for more detailed—and not anonymized–data about specific phones.
"On a satellite image, they drew shapes around the crime scenes, marking the coordinates on the map, " writes Tyler Dukes for WRAL, which did an extensive report on such efforts in North Carolina. "Then they convinced a Wake County judge they had enough probable cause to order Google to hand over account identifiers on every single cell phone that crossed the digital cordon during certain times."
After that, law enforcement would narrow down the list, Dukes writes. "Detectives wrote that they'd narrow down that list and send it back to the company, demanding 'contextual data points with points of travel outside of the geographical area' during an expanded timeframe. Another review would further cull the list, which police would use to request user names, birth dates and other identifying information of the phones' owners."
It's only at that point that law enforcement could then ask for specific information such as email messages or cellphone numbers, Dukes writes.
Similar efforts have happened in Virginia and Maine, writes Thomas Brewster in Forbes.
To history and legal nerds, this sounds like a general warrant, the sort of thing that English Kings did that led to the creation of the Fourth Amendment in this country. One expert noted that in some cases, there wasn't even any evidence that the criminals in question had cellphones.
"In those cases, the evidence provided to establish probable cause seems very thin to me," one law professor said. "These amount to fishing expeditions that could potentially snare anyone in the vicinity with a cell phone, whether they were involved in the crime or not."
"To just say, 'Criminals commit crimes, and we know that most people have cell phones,' that should not be enough to get the geo-location on anyone that happened to be in the vicinity of a particular incident during a particular time," another expert noted.
The distinction between this and the cellphone tower data referred to in Carpenter is that the Google data is much more precise, Dukes writes.
Another distinction is that there has been a gag order on these, which means that nobody – – including people who might be under suspicion due to their proximity to the cases—knows that they're being investigated, Dukes writes. That also makes it difficult for journalists to research them, he adds.
Last year's Supreme Court – – even before Kavanaugh was added – – ruled 5-4 that "Tower dumps" of cellphone location were legal, so unless that changes, it's likely that "Google dumps" of location data may be found acceptable as well. Assuming, of course, that such a case would even make it to the Supreme Court in this political climate.