Jan 29 2015 5:06PM GMT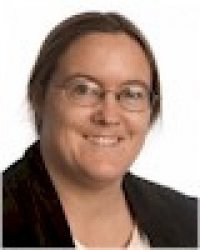 Profile: Sharon Fisher
Not with a bang, but with a whimper. After HP's monstrous $10 billion acquisition of Autonomy in 2011, for which nearly everyone agreed it overpaid, it took an $8 billion writedown on the deal, a whole bunch of people threw lawyers at each other, and some of those proceedings are still dragging on.
First, there was the lawsuit of HP stockholders suing HP. Turns out that some HP shareholders took exception to the whole sorry incident and sued, claiming current and former H-P executives and directors, including CEO Meg Whitman, failed to heed warning signs about problems with Autonomy's business, writes the Wall Street Journal.
Because that's the way these things are done, HP is attempting to settle, but keeps being shot down by the courts, because its proposed settlements have been too nice to HP. District Judge Charles Breyer said in December that "the proposed settlement improperly protected the H-P directors, officials and professional firms from a wide swath of potential future shareholder litigation, including some suits that might not be related to the Autonomy deal," writes the Journal.
This is after a similar decision in August, where Judge Breyer criticized an earlier version of the settlement because of the proposed fees for the shareholders' lawyers, and a different list of protections from future lawsuits against the H-P officials and others, the Journal continues.
Hoping that the third time's the charm, HP filed a third settlement attempt last week. If you're just dying to look it up for yourself, it's In Re Hewlett-Packard Co. Shareholder Derivative Litigation, 12-cv-06003, U.S. District Court, Northern District of California (San Francisco), according to Bloomberg. Reportedly, it protects the company officers – including those of both of the new companies, too – only from future lawsuits that have to do with Autonomy.
Second, there was the matter of HP suing Autonomy, which was complicated by the fact that HP is based in the U.S. and Autonomy was based in U.K. Earlier this month, the U.K.'s Serious Fraud Office (no word on whether there's an Insignificant Fraud Office to go with) ruled that it had closed its investigation, which it began in early 2013 following a referral from HP. "The SFO has concluded that, on the information available to it, there is insufficient evidence for a realistic prospect of conviction," the organization reports.
Naturally, there's still an ongoing investigation on the U.S side, the SFO reports. The U.K. Financial Reporting Council is also still investigating, reports Bloomberg.
And in an amusing sidenote, the SFO (which has come under some criticism of its own) itself uses the Autonomy software, which the office assures us is not a conflict of interest. "Throughout the investigation we have kept the potential for conflict of interest under review," the organization writes. "Such a conflict of interest does not exist, nor has it ever existed, and the matter played no part in any decision concerning this investigation."
All righty then.
So, what next? There was some talk two years ago that HP might sell Autonomy, talk that has been revived this year as HP undergoes its own split. But there's been nothing definitive.
Heck, Autonomy's still even listed in the Leaders section in the 2014 Gartner E-discovery Magic Quadrant.
But fear not, attorneys. The lawsuits are ongoing. Your jobs are still safe.