Nov 14 2019 9:56AM GMT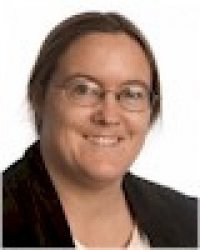 Profile: Sharon Fisher
Tags:
It's safe to bring your cell phones and laptops into the United States again.
The Electronic Frontier Foundation (EFF) has for some time been pushing for a case to expand the provisions of the Riley case, which stated that law enforcement officials needed a warrant to search someone's cell phone, to Customs and Border Patrol (CBP) searches. "We are eager to further the law in this area—to make it clear that the Riley decision applies at the border," the organization wrote at the time, urging people to let it know when they undergo a border search.
Now, it got it, with a summary ruling from the U.S. District Court in the District of Massachusetts, in Boston.
The result is that border officers must now demonstrate individualized suspicion of illegal contraband before they can search a traveler's device, writes the EFF, which has published a guide on border searches and in general has collected information about such cases.
"The ruling came in a lawsuit, Alasaad v. McAleenan, filed by the American Civil Liberties Union (ACLU), Electronic Frontier Foundation (EFF), and ACLU of Massachusetts, on behalf of 11 travelers whose smartphones and laptops were searched without individualized suspicion at U.S. ports of entry," the EFF writes.
Ten of the plaintiffs were U.S. citizens, while the other was a lawful permanent resident.
The U.S. has had a policy since 2009 that border agents can demand access to a smartphone within 100 miles of the border – which covers much more U.S. territory than you'd think. According to the American Civil Liberties Union (ACLU), as of 2006, more than two-thirds of the U.S. population lived within 100 miles of the border. Altogether, it meant that anyone in that area with a laptop could have that laptop seized without a warrant, at any time, taken to a lab anywhere in the U.S., have its data copied, and searched for as long as Customs deemed necessary. And despite their objections, the policy has largely been upheld.
In 2015, a judge ruled that – following the lead of the Supreme Court ruling on the Riley case– customs officials needed to have probable cause before it could search someone's laptop. The problem with that ruling is it applied just to that one case, not overall.
This new filing applies to everyone – at least, for now. Presumably the federal government could appeal the case to the Supreme Court.
This case was filed in 2017, which is when a number of people started reporting anecdotally that they had had their devices searched. In one case, a US-born NASA engineer who worked with the federal government and was also a part of the Customs and Border Protection Global Entry program was told he couldn't re-enter the U.S. until he unlocked his encrypted NASA phone. Several other incidents have also happened over that summer, reported the Electronic Frontier Foundation.
In particular, this happened with the press. Even a Canadian journalist was denied entry to the U.S. for refusing to unlock his phone, and a Wall Street Journal reporter had the same experience, though customs agents backed down when she told them to call the paper. A BBC reporter also had to turn over his phone.
One of the plaintiffs, an incoming Harvard freshman, not only had his phone searched but had his visa denied because of what border officials said were anti-American posts in his social media.
In April, the ACLU and the EFF reported that searches were becoming so egregious that they asked for a summary judgment without a trial. That is what happened here.
In general, the number of searches has increased sharply in recent years. Last year, CBP conducted more than 33,000 searches, almost four times the number from just three years prior.