Jan 8 2012 1:00AM GMT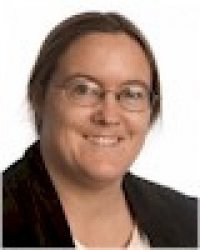 Profile: Sharon Fisher
Think getting your backup right is a case of life and death? Here's an incident where it really is.
In a criminal case in Miami in 2009, a man named Randy Chaviano was convicted of second-degree murder committed in 2005 and sentenced to life in prison. As usual, a court stenographer was taking notes at the trial. But then there was a string of coincidences worthy of a Law & Order script.
The stenographer didn't have enough paper for her machine — a mistake she'd apparently made before
Consequently, the notes she took were recorded only in the machine's internal memory
She transferred the stenography machine's records to her own PC
She deleted the records from the stenography machine
She didn't do a backup of the PC
A virus hit the PC and deleted what was by then the only record of the trial, leaving only a pretrial hearing and closing arguments; it wasn't clear when this happened
This was all discovered recently, when the case was appealed, and it was discovered that the notes no longer existed — meaning that the case will have to be re-tried from scratch, according to the Miami-Herald. The paper didn't say how much re-trying the case would cost.
The court stenographer has since been fired — in fact, courts in Miami are now moving toward using digital recorders and no stenographers at all. Moreover, cost-cutting may have caused the problem in the first place, noted the Herald:
Court reporters in criminal court have also complained that plunging rates paid by the state have driven away experienced stenographers and forced firms to hang on to aging equipment.

"It seems very sloppy to allow the only record of a trial's proceedings to be held on an individual's PC – it's like asking for trouble if it isn't at the very least held securely as a backup elsewhere," noted Graham Cluley in the security blog Sophos. You think?
No word on the fate of the IT person who should have been responsible for doing backups on the PCs.