Mar 1 2012 12:13AM GMT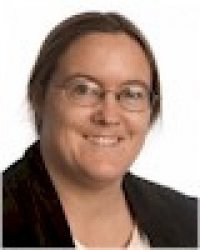 Profile: Sharon Fisher
In a decision that may be as far-reaching as the 2006 changes in rules for civil proceedings that essentially created the e-discovery market, Southern District of New York Magistrate Judge Andrew Peck has issued a ruling that litigants may (that word is important) use computer-assisted review software that uses "predictive technology" software to help determine the relevance of documents.
Ironically, this all happens almost exactly a year after the New York Times published an article on the subject, which though it didn't use the term "predictive coding" described the practice and its effect on the legal community. Studies have also found that computer programs are better at it than legal staff.
The "may" is important for two reasons. The first is that, due to some confusion, some people believed that Peck's ruling, in the case of Monique Da Silva Moore, et al., Plaintiffs, v. Publicis Groupe & MSL Group, Defendents, 11 Civ. 1279 (ALC)(AJP), required the use of predictive coding, which is does not do. The second is that a different case, Kleen Products LLC v. Packaging Corporation of America, et al., still in court, does hinge on the question of requiring predictive coding.
Indeed, in the particular case to which Peck refers, the litigants agreed between themselves to use predictive coding in principle — but have been unable to agree on the details, and in fact the plaintiffs have filed an objection to Peck's ruling, saying they are concerned that the software process is not transparent enough.
Peck's opinion is not a surprise; last October, he wrote an article describing predictive coding and its role in e-discovery. While he uses charming phrases such as "A basic problem is that absent cooperation, the way most lawyers engage in keyword searches is, as Ralph Losey suggests, the equivalent of "Go Fish,"", one hopes he is a better judge than a prophet:
Perhaps they are looking for an opinion concluding that: "It is the opinion of this court that the use of predictive coding is a proper and acceptable means of conducting searches under the Federal Rules of Civil Procedure, and furthermore that the software provided for this purpose by [insert name of your favorite vendor] is the software of choice in this court." If so, it will be a long wait.
Four months isn't all that long.
Needless to say, e-discovery vendors are kvelling about the ruling, and not just because Peck uses charming phrases such as, "The Court recognizes that computer-assisted review is not a magic, Staples-Easy-Button, solution appropriate for all cases." (Peck emphasizes that he isn't endorsing any particular vendor.)
Clearwell, for example — recently purchased by Symantec (which had specified growth in technology-assisted review as one of its 2012 predictions) as one of the first e-discovery acquisition dominoes to fall — noted five major points about the decision:
The Court did not order the use of predictive coding
Computer-assisted review is not required in all cases
The opinion should not be considered an endorsement of any particular vendors or tools
Predictive coding technology can still be expensive
Process and methodology are as important as the technology utilized
Organizations that have held off on implementing predictive coding now have a green light to proceed.