May 19 2013 10:05PM GMT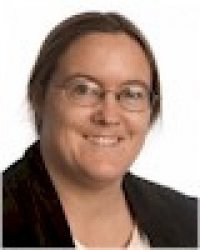 Profile: Sharon Fisher
It isn't the first time that the Apple-Samsung case has come up in an electronic discovery context, but in the bravo-for-life's-little-ironies department, Google was criticized by a judge for saying search is too hard.
"U.S. Magistrate Judge Paul S. Grewal in San Jose, Calif., ordered Google within two days to disclose what terms it's using to find documents Apple has requested in pretrial information sharing, and to tell Apple which Google employees those documents came from," writes Bloomberg Business Week. "Google had argued the collection of information would be too burdensome."
Hilarity ensued.
"The court cannot help but note the irony that Google, a pioneer in searching the Internet, is arguing that it would be unduly burdened by producing a list of how it searched its own files,"  Grewal wrote in a footnote to his order.
Apple took the step of asking the judge to intervene because it believed the search terms Google was using in response to Apple's document production requests weren't inclusive enough, and so left things out.
"Apple believes Google purposely uses suboptimal search terms," writes the FossPatents blog. "For example, Apple claims to know that Google uses a different term internally for what Apple calls 'slide to unlock.' As a result, searches for 'slide to unlock' wouldn't deliver too many documents in which Google employees discussed this patented technology. "
(Why is Google involved in the Samsung case in the first place? Because all of the products said to be infringing run the Android operating system that Google developed.)
Apple was also criticized by the judge for not being more cooperative, such as by telling Google what documents it thought were missing. As you may recall, the 2006 rules for electronic discovery require the different sides in a legal suit to work together and agree on how they will search for documents.
There is, of course, more to the story.
"Warren, a lawyer for Google who is also representing Samsung, explained to the judge that turning over the requested information Apple is seeking could lead to 'future discovery that we don't think they're entitled to' and give the company 'ideas about how to proceed that they wouldn't have had,'" writes BGR.
Good story though.