Oct 13 2015 2:14PM GMT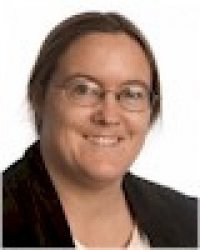 Profile: Sharon Fisher
Tags:
After years of on-again, off-again retirement plans, the 68-year-old chairman and CEO of the Hopkinton, Mass., storage company is on his way with a $27 million golden parachute, according to David Goldman in CNN Money.
"Tucci's severance package includes $7 million in cash, equal to triple his annual salary and bonus," Goldman writes. "The other $20 million comes in the form of EMC stock that Tucci had been awarded, according to executive compensation research firm Equilar. Had he not sold EMC to Dell, he otherwise would have needed to remain at the company to receive that stock." In addition, EMC will pay Tucci for his unused vacation time, plus his life, disability, accident and health insurance benefits for himself and his dependents for three years, he adds.
This is all courtesy of what is said to be among the largest tech acquisitions of all time, the $67 billion acquisition of EMC by Dell. Yes, even bigger than HP and Autonomy. It remains to be seen whether the Dell-EMC acquisition will prove to be more successful. (It could hardly be worse.)
Incidentally, HP's Meg Whitman, herself presiding over the conscious uncoupling of HP, criticized the Dell-EMC deal. "Of course, Whitman is hardly an impartial witness to the mega tech deal," writes Matt Egan in CNN Money. "The new Dell is going to fiercely compete for business customers with HP Enterprise, which is splitting itself from HP on November 1. HP Enterprise, led by Whitman, will be focused on selling hardware like servers and also cloud technology, big money makers for Dell and EMC."
People have been talking about Dell and EMC for more than a year, and the consensus then was that there was too much disparity in size and too much overlap in their product lines, so it's going to be entertaining (if you're not an EMC or Dell customer, that is) to see how that works out.
There are, of course, a few other loose ends to the acquisition.
What of all the various other heirs to the EMC throne who have been suggested as Tucci's successor somewhere along the line? They include David Goulden; CEO of EMC's information infrastructure unit; Patrick Gelsinger; CEO of VMware; and Paul Maritz, who retired from EMC satellite Pivotal Software earlier this year. Four of them – CNN Money didn't say who – are also in line for tens of millions in golden parachutes. Dell founder Michael Dell now has the role, meaning Tucci never had to choose.
What about VMware? EMC owns about 80 percent of it, and yet, VMware also provided about three-quarters of EMC's value. Divesting VMware is what some people wanted EMC to do all along, but as recently as last month, VMware's value was such that some people speculated that VMware would buy EMC. VMware stockholders are also nervous.
What about all the other dribs and drabs of EMC that Dell might not want? Most notably, there's the content management software Documentum, which has languished under EMC's benign neglect. Pay attention to whether Documentum is sold to a competitor, which would likely kill it, or sold privately, writes industry watcher Laurence Hart.
The other interesting aspect of this – and it's hard to know whether Tucci did it on purpose or it was an unintended consequence – is that EMC, which was put into this position by virtue of being a public company that was hijacked by activist investor Elliott Management Corp, will never again have to go through this, because as part of Dell, it's now a private company. (Well, sort of. Mostly.)
"Anyone who has talked to [Michael] Dell in recent years has witnessed the huge smile on his face when he discusses the joys of being private," concurs Alan Murray in Fortune. "In his view, this transformation couldn't have happened in the public markets."
That said, even Dell is owned by a conglomerate including Silver Lake, which reportedly was shopping around Dell's PC business just last week. We may yet see bits and pieces of EMC up on the auction block.