Feb 10 2015 5:35PM GMT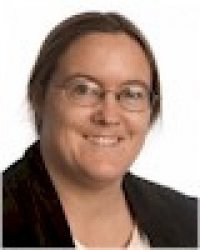 Profile: Sharon Fisher
Tags:
As you may recall, former First Brother and potential GOP Presidential candidate Jeb Bush announced in December that he intended to release "all," for some definition of "all," the email messages from when he served as Governor of Florida from 1999-2007. And when this was announced, I came up with some questions about this email dump, wondering about some of the details – and the pitfalls.
Well, Governor Bush has now released his email. (Ironically, this is all happening against the backdrop of the revelation that the Bush political action committee's newly hired CTO, Ethan Czahor, spent the weekend scrubbing his Twitter feed of some of his youthful indiscretions, like his belief that women were sluts and gay men were looking at him.) So we now have answers to some of the questions.
"Will he really release all of the email?" Not even close, reports the Associated Press. "They account for a sliver of the Bush archive, and don't include emails sent to and from his official government email address, as well as other records such as office notes and calendars." The email messages had already been obtained, analyzed and published by media outlets, including CNN, and Democratic opposition research group American Bridge, noted CNN.  Which makes sense. As we said in December, for someone who claims to have a 30-hour a week email habit, 250,000 or even 300,000 email messages for eight years doesn't sound like much. I've had my Gmail account since April, 2004, and I have 336,404 messages in my inbox – and I'm not a Governor.
"Did he ever use any unofficial or personal email address?" So far, the email messages appear to be to and from jeb@jeb.org. Was that really the official Florida gubernatorial email address? "Millions of emails came in through our website, but it was when I made my personal email – jeb@jeb.org – public that I earned the nickname 'The eGovernor,'" Bush writes in his ebook. Current Gov. Rick Scott has a form on his website you fill out to send him email – though he also notes "Under Florida law, all correspondence sent to the Governor's Office, which is not exempt or confidential pursuant to Chapter 119 of the Florida Statutes, is a public record. All public record electronic mail sent through this website will be posted to Project Sunburst athttp://www.flgov.com/sunburst, and will be accessible to the public."
"What format will it be in?" There's two ways to get the email: You can search by day with the website (between January 4, 1999 to January 3, 2007, though there is in fact no email after December 31), or you can download half dozen Outlook .pst files. Which, incidentally, have been compressed using .rar format, which is more advanced but more arcane than .zip files, so people will need to figure out how to unpack it first. Certainly setting it up that way makes it more challenging to find any good stuff in it; you can't search by subject, and you have to know how to download the .pst files and set them up in Outlook to be able to search through them – not to mention the difficulty in juggling a half dozen of them. So it's certainly not set up to make it easy for people to search for things.
"Will it be full-text searchable?" It's straight text. It shows you a screen of about 20 email subject lines, you click on one, and then you get a single email message per screen. You can click to the next one, or the previous one, without having to go back through the calendar. You can cut and paste it. But there's no provision for searching for text that I found.
"So, where is this email now?" Not clear.
"How is it that the Governor has it in the first place?" It's a public record. That means he can publish it? Is he paying for it? Can anyone else publish it, perhaps in a more usable interface? Hmm. Interesting questions.
"Is personal information going to be redacted?" Apparently not. <facepalm> The stuff's only been out a few hours and reporters have already found personally identifiable information (PII) such as names, addresses, and even Social Security numbers in clear text. "Bush not only published every email, he published every email address—and many personal names, physical addresses and personal phone numbers, that people include in their email footers," writes Newsweek. "The archive contains thousands upon thousands of personal identifying details about Floridians." Fortunately, Florida just updated its data breach legislation last year; we are sure that the Governor will rapidly be informing the state of his breach, as required by the new law. But hurry, identity thieves; having the problem called to their attention, the Bush campaign is apparently going to remove it somehow – though, a spokeswoman noted, it's still available under public records laws.
"Is the metadata going to be in there?" In the database, there's the from email address, the to email address (including those of all the cc:ed people), the date, and the subject. The email messages quoted in his ebook don't have email addresses. It's certainly tempting to email people like Army Sgt. Travis van Buren, who emailed Governor Bush on December 31 to tell him "If you ever do decide to run for President, you've got my vote, hands down!" to see if he still feels the same way. Incidentally, the email doesn't seem to include attachments; at least, there was no sign of Ed Moore's dissertion questions, which he said on December 31 that he was sending.
There's certainly a small army of people who have divided the messages up between them and are looking up anything good, at least if there's anything that hasn't already been revealed before. So the challenging aspects of searching this email trove will probably be dealt with through crowdsourcing. But since it's already clear that it doesn't really include everything, its "proof" of Bush's transparency is, to put it kindly, limited.