Mar 18 2011 3:35PM GMT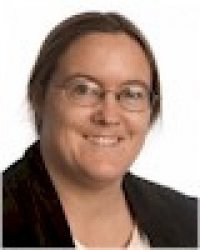 Profile: Sharon Fisher
Several analyst firms have come out with reports in the past week saying that flash storage production could be affected by the Japanese earthquake. In particular, this could delay manufacturing of Apple's popular iPad 2.
iSuppli, in particular, has issued three separate press releases in the past week regarding the issue, one about the iPad 2 specifically, one about delays in components in general, and one about the industry's dependence on Japanese-made components. For example, "Japanese companies, mainly Toshiba Corp., account for 35 percent of global NAND flash production in terms of revenue," the company said.
Reuters quoted DRAMeXchange as saying that spot prices of NAND flash chips increased on Tuesday by nearly 3 percent after a 20 percent jump on Monday.
Micron, based in my home state of Idaho, stands to gain, according to several analysts quoted in an article by Matt Phillips in the Wall Street Journal. While Micron, too, has manufacturing facilities in Japan (despite what Raymond James chip analyst Hans Mosesmann was quoted as saying in Barron's), they were located in south central Japan and were undamaged, according to an article by Anne Wallace Allen in the Idaho Business Review.
However, even undamaged facilities might take time to start up again, iSuppli warned. "While some of these suppliers reported that their facilities were undamaged, delivery of components from all of these companies is likely to be impacted at least to some degree by logistical issues now plaguing most Japanese industries in the quake zone. Suppliers are expected to encounter difficulties in getting raw materials supplied and distributed as well as in shipping out products. They also are facing difficulties with employee absences because of problems with the transportation system. The various challenges are being compounded by interruptions in the electricity supply, which can have a major impact on delicate processes, such as semiconductor lithography." Aftershocks are also a factor, the organization warned.
iSuppli also noted that actual shortages aren't likely to hit until later in the month or April, because there is typically a two-week inventory in the supply chain. However, prices are already going up due to the "psychological effect" of the earthquake, the company said.
While Japan is no stranger to earthquakes, the power of this one dwarfed previous quakes, said Jim Handy of Objective Analysis in a report on March 11. "The Taiwan earthquake in 1999 that caused significant damage in Taipei and stopped fabs in Hsin Chu was a magnitude 7.6, less than one tenth the power of Japan's earthquake. The 1989 Loma Prieta earthquake that stopped production in Silicon Valley measured 6.9, or one hundredth the strength of today's earthquake. Prior Japan earthquakes that have caused concerns to the semiconductor industry have been far smaller than today's, including a 5.9 magnitude earthquake in September 2008, two measuring 6.0 and 6.8 in July 2007, and one measuring 6.9 in March of 2007."
Handy also updated the company's mondo chip map to reflect information it had learned from the various manufacturers since the earthquake.
2003-03-11-objective-analysis-japan-earthquake-map-1
Earthquakes can have multiple effects on fabrications plants, Handy said in an earlier report on a 2007 Japanese quake. "Typically an earthquake will disrupt the processing of any wafers that are on a photolithographic tool at the time that the earthquake struck," he said. "Although a very large earthquake in close proximity to a fab can cause physical damage to the structure that is greater than the damage the building is designed to sustain, most fabs are designed to accommodate the kind of earthquake that is typical to the area. Fabs are built on a special floating floors that isolate the internal equipment from external vibration ranging from tiny earth tremors or vibrations from a passing truck to minor earthquakes. Greater earthquakes may not cause damage but their vibrations can result in incidental damage to the products being processed.
"If there is a power loss, no matter how brief, wafers in a high-temperature process may have to be scrapped," Handy continued. "If the power loss lasts 20-30 minutes or longer there may also be a period of unexpected downtime as furnaces are brought back to a stable temperature. Another possible difficulty would be possible breaches in the clean environment. Earthquake damage may even require recalibration and further losses of work in progress (WIP) than are spelled out here. Losses could run into multiple days, stopping product flow for a week or more."
Ironically, typically flash memory chips are cheaper this time of year, according to PCB Design 007. However, due to the earthquake, as well as to increased demand for iPads, that may be different this year, the website said.