Jan 10 2017 6:14PM GMT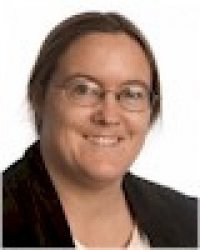 Profile: Sharon Fisher
Tags:
This is January, and you know what that means: Trend stories. Specifically, storage trends.
Yes, for some reason a completely arbitrary line on a calendar turns everyone into prognosticators. Actually, the reason is pretty simple: Nobody announces anything in December and early January, and we've got to write about something.
Actually, with the consolidation and commoditization of the storage and e-discovery industries, there haven't been as many predictions and retrospectives as there used to be. Other than worrying about what the Donald Trump administration is going to do, of course.
That's what was interesting about a recent report from Kroll Ontrack about 2017 storage and security trends. While it was largely based on what the staff was seeing its own business, it still provided a useful snapshot as to what was going on.
The use of flash/solid state drives is increasing. Hold the presses. But Kroll's evidence for this was interesting: "We have seen a 239 percent increase in the number of hybrid drives needing data recovery since 2014," the company reports. That's certainly one indication of, if nothing else, the reliability of such drives – or, perhaps, the lack of it.
The downside of hyper-converged storage. Vendors have been pushing hyper-converged storage and networking recently, billing it as easier to use. While that's true, it comes with a downside: Vendor lock-in. And Kroll is running into similar issues.
"We are seeing that recovery from these complex systems often requires a custom solution because data is fully integrated into the unit making it difficult to gain sector-level access to the disks," Kroll reports. Moreover, because hyper-converged devices are simpler, simpler people are using them, which runs into problems. "Organizations are employing less specialized individuals to operate hyper-converged storage systems – employees who may not have the depth of knowledge needed to solve more complex problems," the company writes. "This presents new challenges when backups need to be verified or when data loss occurs."
Tape is still around. In a separate survey of 819 IT administrators, Kroll found that many of them still haven't gotten tape backup working right. "Nearly half of the companies surveyed (49 percent) confirmed they run two or three different backup solutions, with an additional seven percent running four or more parallel solutions," the company reports. "Nearly one third (27 percent) of all participating companies reported they do not have clear insight into what specific information is stored on their legacy tapes." In addition, more than half of respondents (56 percent) of respondents said they use different versions of their backup solutions (for example, different versions of the same backup format at each company site).
Consequently, the cost of keeping legacy data accessible, depending on company size, ranges from $10,000 to over $1 million annually. The primary costs are due to storage (70%), maintenance (69%), staff (52%), security (42%), and licenses (38%). And in an ominous sign, up to 40 percent of companies said they intend to terminate their maintenance contracts due to cost.
Security is hard. Kroll notes that stories of ransomware and associated data loss were rampant in 2016. "Hospitals, corporations, individuals and government entities were all exposed or lost data in these attacks," the company writes. "Wearable technology is especially vulnerable as there can be little to no real security on your device." For that reason, Kroll predicts a wider use of encryption – assuming a Trump administration will allow us to use it.
Here's to 2017 and our new Soviet overlords.