Jan 29 2019 10:13AM GMT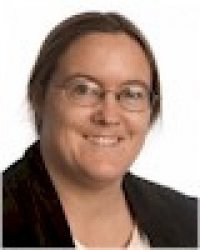 Profile: Sharon Fisher
Tags:
It's been a big few weeks for acquisitions and investments in the eDiscovery marketplace.
It's not like the old days, when major vendors were being acquired every few months. One way or another, most of the big vendors are already gone, acquired by bigger vendors, with varying degrees of success. Many of the companies these days are smaller, specific to the legal industry, and often include services as well. That said, that's where the market is at these days.
So here's what's new:
DISCO, which is not a dance music company but an Austin-based eDiscovery company that uses artificial intelligence (AI), got an investment of $83 million from K-1 Investment Management, for a total of $135 million this round. According to Robert Ambrogi at Lawsites Blog, "The investment was led by Georgian Partners, a Toronto-based venture-capital firm with expertise in applied artificial intelligence. Existing investors Bessemer Venture Partners, LiveOak Venture Partners, The Stephens Group, and venture-debt provider Comerica all participated in the round. Tyson Baber, a partner at Georgian Partners, joined DISCO's board of directors." The company plans to use the money to scale up U.S. operations – double it, from 200 to 400 employees, writes Khari Johnson in VentureBeat — develop new products, and pursue international growth, he writes.
In addition, HaystackID, a Washington, DC-based eDiscovery services firm, acquired eTERA Consulting, an eDiscovery managed services company. The companies also received additional investment from Knox Capital, ORIX Mezzanine & Private Equity, Maranon Capital, L.P., and Baird Principal Group. HaystackID also acquired Inspired Review and Envision Discovery in 2018.
All of this is on top of similar investments and acquisitions in 2018, such as $100 million in Beaverton, Ore., company Exterro by New York private-equity firm Leeds Equity Partners, Ambrogi writes. Other eDiscovery investments in 2018 include $25 million to Logikcull; $25 million to Everlaw; the merger of two major e-discovery companies, Consilio and Advanced Discovery; and eDiscovery company Catalyst's acquisition of TotalDiscovery, a legal hold and data collection platform, he adds.
There are also two additional trends. First of all, as with DISCO, is the emphasis on AI in the legal industry. Of the $1 billion invested in legal technology alone in 2018, $362 million of this funding has been invested in legal solutions that make use of AI, writes Lawgeex. "This AI-focused funding alone in 2018 represents a bigger sum than the investment across all legal technology in 2017," the blog notes.
While most of these investments aren't in eDiscovery per se, it was AI's use in eDiscovery – called "predictive coding," or "technology-assisted review" and first permitted in 2012 – that paved the way for the use of AI in other forms of legal technology.
Second is simply the emphasis on technology in the legal field in general. Ambrogi and Lawgeex have gigundo lists of investments in various kinds of legal software and services in 2018, and many of them are not necessarily about eDiscovery. On the other hand, it's clear that eDiscovery has made lawyers realize the value of computers in the legal field.
"Lawyers claim that much of the work they do is too "special" for automation," Lawgeeks writes. However, the profession is "undoubtedly waking up to the reality and opportunities for investment and the increased adoption of tech in every corner of their profession."
It's also clear that there's a lot more room for investment, Lawgeeks continues, noting that financial technology saw $41.8 billion in investment in 2018 and that according to Top Healthcare AI Trends to Watch, a report from CB Insights, healthcare saw $4.3 billion across 576 funding rounds in the last five years.
At the same time, it's also clear that all these teeny companies aren't going to continue to stand on their own. Also following the lead of the eDiscovery industry, there's likely to be a lot of merger and acquisition efforts going forward. Stay tuned.