May 26 2018 9:50PM GMT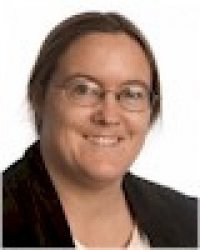 Profile: Sharon Fisher
Tags:
There is such a thing as a device specifically intended to destroy a hard disk drive.
TIL.
In fact, there's actually a number of such devices. This isn't just degaussers and so on that are intended to wipe the data from the hard disk drive itself through magnetism (or de-magnetism, as the case may be). No, this is purely physical destruction. Some of them even brag that they don't use electricity (which would actually be handy, if you were, say, about to be overrun by someone and they had cut your power or something).
Some of them punch a hole through the disk drive, while others shred the platters. Others just crunch it completely.
"Other hard drive destroyers just fold or punch a couple of holes in a hard drive," notes one vendor, saying that its product "obliterates hard drives with a potent combination of 20 tons of force and corrugated crushing plates. The result is a drive that's rendered hopelessly inoperable, with every inch of the media totally ruined."
Ooo-rah.
This may seem like overkill. Not to mention, wasteful. You can't donate the hard disk drive to Computers for Kids or something so they can be used by someone else? You can't even recycle the components? But as we've mentioned before, if you absolutely, positively can't let the data get to anybody else, the only sure way is to physically destroy the drive.
And while shooting it with a .45, taking it apart with a hammer, and so on, are all great ways to do it (or, if you're Terry Pratchett, running a steamroller over it), aside from letting out your frustration, what does a company do when it needs to destroy hundreds of disks on a regular basis? Nobody is that frustrated.
Enter the hard disk drive destruction device, some of which claim that they can destroy multiple drives at once, or can destroy a drive in five seconds. If you have hundreds of drives to destroy on a regular basis, that's the way to go. Or, in particular, if you have a company, perhaps, that's in the business of destroying hard disk drives for people.
The problem is, of course, if you're using such a company, you as the hard disk drive owner have to make sure that they really are destroying the hard disk drives, and not just putting them on eBay with all the data still present on them, which happens periodically. Security experts periodically buy used hard disk drives on Craigslist and such, not just to see what goodies they can pick up but to see, in general, if any companies can be shamed about doing this.
Not surprisingly, these machines can be expensive. Even the one that doesn't use electricity, and is essentially a fancy vise grip, costs more than a thousand dollars. And that one is pretty onesy-twosy as far as destroying hard disk drives. A device that destroys two hard disk drives per minute using a shredder can cost more than $30,000, while the "20 tons of force" machine costs more than $16,000. (Though right now it's on sale for $11,000. Is there some reason that May is the bargain month for these devices? Perhaps some sort of post-Tax Day sale?)
Needless to say, as with so many things today, you can see video of some of these devices in action on YouTube. Search for machines destroying hard disk drives for hours of destructive fun.