Dec 23 2013 12:31AM GMT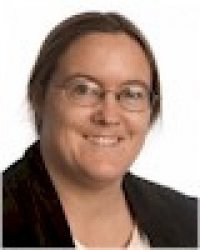 Profile: Sharon Fisher
Thoughts and prayers with the people of Washington, DC today as they deal with 2-3 inches of snow. Just know that you are in our hearts.

— pourmecoffee (@pourmecoffee) December 10, 2013
Joking aside — yes, admittedly places like Washington, D.C. don't tend to have snowplows, salt, or people who grew up driving in snow — it's not a bad idea to have snow on your disaster preparation list just like you would any other sort of emergency, even if you live in an area that doesn't typically get snow.
In fact, it's probably even more important to have a snow plan ready if you live in an area that doesn't typically get snow. If you typically get snow, then the municipality and employees know how to deal with it and drivers have had a bag of kitty litter in the trunk since October.
The federal government has actually been leading the way on offering employees a telework option on snow days, ever since it was shut down for five days in 2010 due to snow.  In some ways, it's actually kind of a bummer for the employee because instead of having the snow day off, they have to work, because they can now work at home. But for the organization or agency, it's an improvement.
"The federal government, in fact, was one of the early pioneers of telework, with the first push coming during the bird flu pandemic scare in the early 2000s, and the biggest push after the massive 2009-2010 snow storms, dubbed Snowmageddon, that shuttered the federal government for days and led to the Telework Enhancement Act of 2010," writes the Washington Post earlier this month, the day after the entire federal government shut down due to snow. According to the Office of Personnel Management, the new program now saves the government up to $30 million per day, the Post reports.
The OPM announces early in the morning whether the federal government will be shut down or open later due to bad weather, and gives a time that teleworking employees must be either working or taking time off.
Though the telework program was originally set up for bad weather, employees are now taking advantage of it all the time in some agencies. Up to one-third of the U.S. Department of Agriculture teleworks at any one time, the Post writes.
What do you need to do for your employees to be able to telework during snow days or other inclement weather? Employees will need a computer at home — do they need to provide it, or will the company provide it? They're also need an Internet connection — again, decide ahead of time who'll pay for this perk —  and whatever sort of security you deem appropriate for a remote worker, such as a virtual private network.
The most important thing is to test the setup ahead of time. 7:45 am on a snowy morning isn't the time to find out whether the telework setup works — if only because the IT people might be stuck at home, too.