Feb 28 2011 2:37PM GMT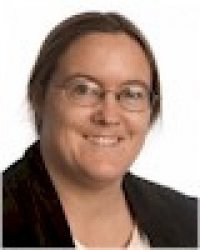 Profile: Sharon Fisher
A variety of articles and surveys have come out recently that indicate that organizations aren't including modern technology such as social media and mobile devices in their disaster recovery plans — which could hamper their recovery from a disaster. Incidents such as the Internet shutdown in Egypt have demonstrated that companies need more alternatives, and that a "disaster" may look different from what companies typically plan for.
For example, Janco Associates conducted a review of 215 disaster recovery and business continuity plans and found that only 53 (25%) of them included social networks as a tool during the recovery process. In a whole variety of situations, including Egypt (as well as the recent earthquakes in New Zealand), people have used Twitter and Facebook to let people know what was going on, request aid, and coordinate recovery resources. Granted, this isn't what people always think of when they think of "disaster recovery," but the first item on any disaster recovery plan should be ensuring the safety of one's people.
Similarly, the widespread use of mobile devices is making it easier for organizations to continue work outside a disaster's area of impact. Last year found the Norwegian Prime Minister running his country from an iPad when he was stuck in JFK due to ash plumes from the Icelandic volcano.
Keep in mind, though, that such methods still require the use of a functioning Internet. But how about smartphones? There are reportedly 5 billion cell phones in use worldwide, which dwarfs the 1.9 billion Internet users, according to an article in CMSwire. Text messages can be a more efficient way of reaching people than can messages that rely on a functioning Internet, noted the publication in another article. "Though there's no denying that Twitter and Facebook have also become great channels for communication, when the Internet gets shut down, the best way to send alerts is with text messaging."
However, mobile devices don't yet seem to be included in disaster recovery plans, except as a possible source of disaster themselves through their loss or the loss of data on them, according to an article by Linda Tucci in SearchCIO.
Recent events have shown us two things: First, that disasters may look different from what we expect, and second, that we need to look at all the tools at our disposal in recovering from them.