May 7 2012 12:03AM GMT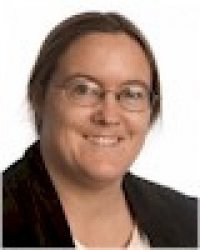 Profile: Sharon Fisher
You know, there's nothing like going to the movies to be reminded of how fast things advance in storage technology.
As part of seeing The Avengers at midnight on Friday, I attended a Marvel superhero marathon of Iron Man I and II, Thor, and Captain America. (Hulk came from another studio and was not included.) Over twelve hours in all of geekish wankery, and oddly enough I was the only middle-aged woman in the theatre.
Now, one of the truisms about science fiction — which is, essentially, what this is — is no matter how hard they try to make everything look Futuristic, there's always tell-tale signs of the era whether it's actually made, like the miniskirts in Star Trek (not to mention the attitudes about women, but let's not go there).  And Iron Man, made four years ago — an eternity in storage years — is no exception. There were times where it was an anachronistic as Captain America.
Let's start with Tony Stark's home lab where he's designing the Iron Man suit Mark 2. He may have a snazzy 3D CAD setup with a Siri-like voice interface, but when it comes to storing the files, he has to stop to decide whether to put them on the office server or his home server — apparently this state-of-the-art facility wasn't prescient enough to have thought of the cloud.
On the other hand, if Stark had been able to use the cloud, there would have been no need for the dramatic scene where Pepper slips into Tony's office in corporate headquarters, attaches a thumb drive (with some sort of cryptographic thing that breaks into his system — but if it's his system, why is it needed?) to his computer (because all weapons developers have unguarded USB slots on their CEO's computer), and downloads the entire unencrypted contents of his hard drive onto the thumb drive, including the conveniently marked, easily discovered "ghost drive."
This scene, of course, does point out the value of setting up proper security systems in your organization, as well as the inherent security flaws in thumb drives.  And yes, I am an incredibly annoying person to watch movies with; why do you ask?
(There was, by the way, an Iron Man 4 GB thumb drive, unfortunately now sold out. Perfect for corporate espionage. And SanDisk sold a 4GB microSDHC in 2011 that included a copy of Iron Man 2 that you could watch from your Samsung Android smartphone.)
Though Stark obviously has a swell home office setup, including access to corporate databases, for some reason he doesn't have access to the files on his own computer, either through the cloud or through a backup or replicated storage elsewhere. Nope, he's got to resort to Sneakernet — or, in the case of Pepper Potts, High-Heelnet.
And let's not even get into the scene where the computerized Jarvis is telling him, "But sir! We still have terabytes of data to download!" Heavens! Reminds me of watching the first episode of the original Battlestar Galactica where we were told that the threatening Cylon ships must be two microns long.
At least by Thor, released just last year, we have a scientist lamenting that government agents not only took her data, and her backups, but the backups of her backups.
Remind me in a couple of years; I'll come back and take a look at The Avengers' data technology.