Jul 21 2014 11:41PM GMT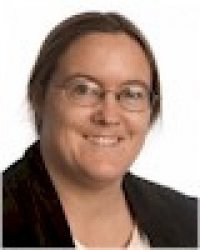 Profile: Sharon Fisher
Tags:
On the eve of the annual VMWorld conference in San Francisco, scheduled for next month, people are talking a lot about VMWare, but not for the usual reason. It's because one of EMC's largest investors is calling on the company to break itself up — specifically, by taking VMWare public.
According to the Wall Street Journal, Elliott Management Corp. (the initials of which are also EMC; what are the odds?) has taken a stake of more than $1 billion in EMC Corp., which would amount to about 2% of its value, and also making it EMC's fifth-largest shareholder. Elliott is reportedly flexing its muscle and suggesting that EMC should spin off VMWare, which could then mean that EMC itself might be purchased by someone else as well.
This sort of thing isn't terribly surprising. To paraphrase Rhett Butler in Gone With the Wind, there's two ways to make money: when a company is building itself up, or when a company is breaking itself into pieces. EMC has been obliging its shareholders that way for some time now, with a series of acquiring a whole bunch of companies, rearranging the pieces, and then spinning them off, as it did with Pivotal. (Similarly, there's another group of people suggesting it would be a good idea for everyone concerned if EMC were to divest itself of Documentum.)
With the company's lack of management drama, finding different ways to arrange the pieces is about the only excitement EMC shareholders get. And Elliott has done similar things with other technology companies, the Journal, as well as Barb Darrow of GigaOm, point out, to the extent that some articles referred to the investment firm as an "activist investor," with others using terms that are less nice ("vulture" being one example).
VMWare itself is a bit of an odd duck in that regard; technically it's a separate company, but EMC owns a big chunk of it (79% in 2012) and VMWare itself is a big chunk of EMC's value (75% now, up from 60% in  2012). And the companies have been shuffling executives back and forth for a while now, though it's never quite clear which one is the farm team and which one is the majors.
Both EMC and VMWare are facing "innovators' dilemma" challenges, with EMC fighting to maintain its big iron relevance in a world of flash storage, cloud, and commodity storage pods, and VMWare watching other companies extend its virtualization model to other components.
For what it's worth, most industry watchers don't think it's going to happen, because EMC and its CEO and chairman Joe Tucci are too invested in the current structure and in retaining VMWare. On the other hand, all the interest and speculation has pushed EMC's stock price to a two-year high, reports Reuters. Speculation is that EMC might sell off part of its share of VMWare to appease Elliott, with the result that VMware's stock is going down. In related news, EMC is scheduled to release its earnings report on Wednesday.