Dec 9 2011 12:46AM GMT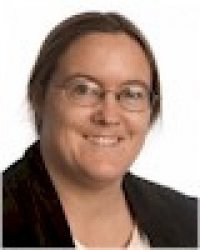 Profile: Sharon Fisher
This past summer, we started hearing about developments that would make it possible to have a 1-terabyte drive on a laptop.
The heck with that. How about a 1-terabyte thumb drive?
Not quite yet, but soon. Intel and Micron, which just finished putting out a 20nm 64-gigabit NAND flash device not so long ago, has now developed a 20nm 128-gigabit NAND flash device, which means a 128-gigabyte solid state drive can be put together with eight of the things, in the size of a fingertip, according to the Wall Street Journal.
The announcement is another indication that companies keep packing more transistors on chips–roughly in keeping with the pace that industry pioneer Gordon Moore described in what Silicon Valley denizens call his law. The new chips are built from circuitry measured at just 20 nanometers–a level of miniaturization that some experts once projected would be too small for NAND flash technology to keep working.
The companies were able to do this in two ways, they say.
The companies also revealed that the key to their success with 20nm process technology is due to an innovative new cell structure that enables more aggressive cell scaling than conventional architectures. Their 20nm NAND uses a planar cell structure – the first in the industry – to overcome the inherent difficulties that accompany advanced process technology, enabling performance and reliability on par with the previous generation. The planar cell structure successfully breaks the scaling constraints of the standard NAND floating gate cell by integrating the first Hi-K/metal gate stack on NAND production.
The chips are expected to be shipped in sample quantities to system makers in January and reach mass production in mid-2012. They are expected to be used in mobile devices, portable gaming systems, and solid-state drives.