Apr 14 2015 5:28PM GMT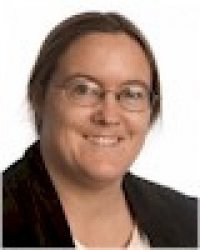 Profile: Sharon Fisher
Tags:
Okay, granted, "It has come to the attention of Carnegie Mellon University ("CMU") that in recent months there has been an upsurge of interest on the part of industry in correlation-sensitive adaptive sequence detectors for signal-dependent noise and their application in data storage and retrieval using magnetic media" isn't the most gripping of beginnings. But it gets better.
That scintillating paragraph comes from a 2003 letter that CMU wrote to Marvell Semiconductor, expressing interest in licensing its patents to the company. Marvell demurred, CMU sued in 2009 and won, and Marvell appealed. Now, almost 12 years after that first letter, the two parties are getting together again, this time presenting oral arguments to the appeals court.
The patent itself is really, really technical. It's about not just storage, but storage chips, used by companies such as Seagate, and has to do with identifying and removing "noise" that crops up with increasingly dense disk drives.  "The patented technology significantly improves the ability of detectors to more accurately detect data stored on hard disk drives," describes CMU in its FAQ on the case. "Marvell constantly uses the CMU invention, which it called a 'Kavcic detector,' during the 'sales cycle' process that the company must follow to design, simulate, develop, test and sell more than 200 different chip models (and more than 2.34 billion individual chips) containing the infringing hard disk drive read channels."
Now, nobody's accusing CMU of being a patent troll here. The university legitimately came up with the invention and patented it. Organizations such as the Electronic Frontier Foundation, which make a point of filing friend-of-the-court briefs when they believe a patent is overbroad, hasn't done so in this case; at worst, the organization believes that the award was too big. (The award was 50 cents per chip, which CMU has since said is probably what it would have charged the company as a royalty. Marvell earned an average revenue of $4.42 per chip and made an average operating profit of $2.16 for each of the more than 2 billion chips it sold, according to CMU.)
The whole thing is exacerbated because the jury found that Marvell was not just infringing, which it could have done by accident, but willfully infringing – that is, writes CMU, it was infringing "deliberately, intentionally, and with knowledge of the patent."
Or, as some people might call it, "stealing." CMU's 2003 letter to Marvell was more than a year and a half after Marvell employees were referring in email to the technology, in the context of it being patented by CMU.
What difference does this make? Because willful infringement, as opposed to just regular infringement, can result in triple damages. In other words, CMU could – and did – ask for additional damages, resulting in a $287 million boosting of the award from $1.17 billion to $1.54 billion.
CMU is also concerned that Marvell, which is a public company that had more than $2 billion in cash as of 2013, is distributing that cash to its stockholders with stock buybacks and dividend payments without setting aside any money to pay the judgment. Also, Marvell is organized under the laws of Bermuda, and Bermuda and the U.S. don't have a treaty to enforce judgments, according to Marvell's SEC records. "It is clear that Marvell has the corporate machinery in place to efficiently (and conveniently) reduce its cash and short-term investment holdings during the time that it will take to resolve post-trial motions and any appeals in this case," CMU writes.
Marvell's side of it is that CMU sent out similar letters in 2003 to a total of 10 companies, and that none of them took CMU up on its offer. It also claimed prior art (which the jury denied), that CMU should have filed its lawsuit sooner than 2009 and was just waiting around to see if Marvell would be successful, and that the chips were primarily made and used outside the U.S.
In other words, the company said that the CMU technology was only used to design the chips, and that it wasn't fair to then claim a royalty on every chip made using that design. A number of major technology companies, including Dell, Google, HP, Microsoft, and SAS signed a friend-of-the-court brief on this aspect of the case.
"Under the damages theory adopted below, any patent practiced domestically in the research and development of a product can result in a damages award reflecting every unit of that product produced and sold worldwide, including units that never entered the United States," notes another friend-of-the-court brief, signed by law professors. "The practical effect of that damages theory is to confer a worldwide patent right, contrary both to established precedent and sound innovation policy."
Marvell's primary argument, however, is simply that the award is so darn big. The company noted that CMU offered to license the patent to Intel for just a flat fee of $200,000, and now is being awarded more than $1 billion. "In short, the largest extant judgment in patent history, resting on hypothetical per-unit royalties on worldwide sales, was awarded for infringement of two patents that no one has ever paid a penny in per-unit royalties to license in the commercial marketplace," the company writes.
One legal expert, Steven Goldman, who listened to the opening arguments believes that, while Marvell will still be ruled to have infringed on the patents, the judgment will be set aside, and perhaps even a new trial called for, regarding the award aspect. (For that matter, he believed the same thing before the oral arguments.) Other legal experts seemed to feel similarly.
In any event, the result of the case will be significant, Goldman writes. "From an economic and practical view, the outcome of this appeal is of great importance for technology and other companies based in the United States who may engage in R & D in the USA but manufacture and sell their products in jurisdictions outside of the United States assuming that they are not subject to patents filed only in the United States," he writes. "For the parties to the appeal, the outcome of the appeal is of enormous financial significance."