Jan 3 2013 10:00AM GMT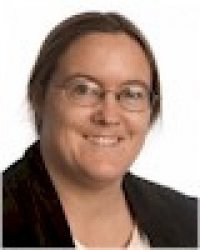 Profile: Sharon Fisher
You know how after Christmas, you go out and buy yourself all the stuff nobody gave you? Apparently Imation feels the same way; it just dropped $120 million on Nexsan.
Imation makes storage products, particularly media, for the enterprise, while Nexsan makes storage hardware and software for small to medium businesses. So really, this is not so much an acquisition about synergistic technology but simply one of one company buying another for its products and customers — 11,000, in Nexsan's case.
The other advantage is that Nexsan is doing much better financially than Imation, which according to VentureBeat has failed to make a profit for the last five of its six years and restructured in October. Nexsan, on the other hand, had revenue of $82 million in 2011, has gross margins in the 40% range, and was close to breaking even on net earnings, according to the Star-Tribune. In comparison, Imation had $1.3 billion in sales and a 21.3% gross margin.
It's not all one-sided; Imation, which has an international presence, is expected to provide a broader market for Nexsan, which is primarily in the U.S., Canada, and the U.K. The move also provides an exit strategy for Nexsan investors, which according to Forbes includes MFP Partners, a fund controlled by the legendary mutual fund manager Michael Price; RRE Ventures; VantagePoint Venture Partners; and the Fonds de Solidaritie des Travailleurs du Quebec, a fund managed by the Quebec Federation of Labor, the largest union in Quebec. The company had planned an IPO — after two failed attempts in 2008 and 2010 — but withdrew it in April.
Imation is based in Oakdale, Minn., while Nexsan is based in Thousand Oaks, Calif., where it will continue to reside after the acquisition. Imation has 1,100 employees, 400 of which are in the Minneapolis area, while Nexsan has 200, according to the Minneapolis Star-Tribune.
The other interesting aspect of the acquisition is how it's being financed. It was funded by about $105 million in cash and 3.3 million Imation common shares, equivalent to about $15 million, to make the total of $120 million. But the $105 million was about 56% of the company's cash on hand, and the company had to issue new stock for the shares, which meant it diluted the value of existing shares.
The two companies will determine integration and global expansion activities between Imation's Tiered Storage and Security Solutions business and Nexsan in the first quarter of 2013, NASDAQ said.