Jun 27 2015 12:18AM GMT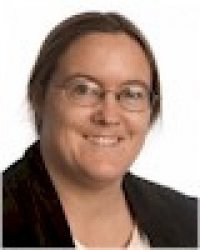 Profile: Sharon Fisher
Tags:
An increasing number of devices around us can now be controlled by voice. Our phones. Our speakers. Our televisions. Even our houses.
But for voice control to work, it means the devices have to listen. And some people are starting to worry about what sort of information the devices might be storing in the process, and what the ramifications could be.
"Listening machines trigger all three aspects of the surveillance holy trinity," writes Ethan Zuckerman, director of the Center for Civic Media at MIT and the principal research scientist at MIT's Media Lab, in The Atlantic. He describes that trinity as follows:
They're pervasive, starting to appear in all aspects of our lives.
They're persistent, capable of keeping records of what we've said indefinitely.
They process the data they collect, seeking to understand what people are saying and acting on what they're able to understand.
But it's more than that, Zuckerman writes. What responsibility might listening devices end up having? "If a robot observes spousal abuse, should it call the police?" he writes. "If the robot is designed to be friend and confidant to everyone in the house, but was paid for by the mother, should we expect it to rat out one of the kids for smoking marijuana?"
Similarly, Zuckerman talks about "Hello Barbie," introduced in February at the annual Toy Fair to approbation when it was learned that it not only listened to kids, but actually recorded their speech (and could be listened to by parents). (A similar toy, a listening and talking dinosaur, blew away its Kickstarter funding after appearing at the same show, though it doesn't record audio, though parents can read a text log of what their kids tell it.)
"'Hello Barbie' transmits the recordings over the Internet to cloud servers," explains the Campaign for a Commercial-Free Childhood. "Mattel's technology partner ToyTalk processes the audio with voice-recognition software.Mattel says it will use this information to "push data" back to children through Barbie's built-in speaker."
People then worried about things like whether Mattel would use the information to market to kids. "Hi, Susie! I know you like decorating. Did you know I could have my own house?"
But it could be worse. Keep in mind that people who work with children, such as doctors and teachers, are required by law to notify authorities if they suspect abuse or neglect. If a kid confides to Hello Barbie that they're being abused by a parent, or if Barbie hears something suspicious, should Barbie call the cops?
"Information recorded by the doll could be sent to authorities, governments and other entities if 'required to,'" warns Vigilant Citizen.
Vendors of products intended for adults could run into the same problem. "Do we want a world in which we confide in our phones?" Zuckerman writes. "And how should companies be forced to handle the data generated by these new interactions?" Attendees at a recent conference he attended on listening machines even suggested that robots might someday have "robot privilege" that protects people from having their household devices subpoenaed.
One could argue that nobody – so far as we know, of course – has said that Google should contact the cops if somebody searches for "how to make poisons" or "how to hide a body." And if that doesn't happen, then why would anyone suggest that a listening device, whether it's a phone or a Barbie, should take steps if it hears something suspicious?
That said, certainly there've been cases where law enforcement believes that security and encryption systems should have "back doors" built into them. It isn't hard to imagine law enforcement believing that Siri should start a recording going – accessible only by police, of course – when she hears something she thinks "sounds suspicious" (like a gunshot, maybe?) Somehow that seems a lot more likely than "robot privilege." And certainly there have been concerns about this in connection with webcams.
And as Amazon starts licensing the technology its Echo personal assistant uses to other vendors, we might find a lot more things around the house are listening to us. This is all happening at the same time there's discussions of things like smart dust that can scatter minuscule microphones everywhere to listen to people.
"Smart TVs sit in your living room or bedroom, and can have microphones, cameras, and access to your TV-watching habits—which can produce incredibly personal data," Parker Higgins, from the Electronic Frontier Foundation, wrote after the Samsung "listening television" issue. "If security researchers can't examine the software these devices run, and developers can't work on alternatives or modifications, then users are bound by whatever terms their manufacturers want to put forward, and must trust that they've been implemented as promised. Given that these devices are networked and can often be updated remotely, user privacy is at the mercy of not just the manufacturer, but anybody who can convince, coerce, or compromise it, to modify the software or collect additional information."
It's enough to make you clam up.