Aug 30 2018 10:27PM GMT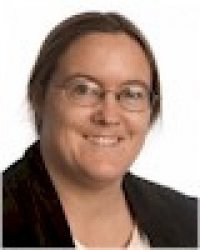 Profile: Sharon Fisher
Tags:
When someone breaks into your system, is it fair to go break into theirs?
Sometimes it's in an "eye for an eye" situation. More often, people want to use hacking techniques to help figure out who hacked them. Either way, it's called "hacking back" and has been illegal, with sentences of up to 20 years. "Any form of hacking is a federal crime," writes Nicholas Schmidle in the New Yorker. "In 1986, Congress enacted the Computer Fraud and Abuse Act, which prohibits anyone from 'knowingly' accessing a computer 'without authorization.'" The law was inspired by the 1983 movie WarGames, he adds.
No one has ever been charged under the law, Schmidle writes, reportedly because it wouldn't look good to charge people with attacking hackers. In fact, people like Shawn Carpenter, a former security analyst for Sandia National Laboratories, was not actually charged with hacking back, but he was fired for it, sued, and won $4.7 million for wrongful termination.
That's not to say that people don't do it. "Many cybersecurity firms offer what is called 'active defense,'" Schmidle writes. "It is an intentionally ill-defined term. Some companies use it to indicate a willingness to chase intruders while they remain inside a client's network; for others, it is coy shorthand for hacking back. As a rule, firms do not openly advertise themselves as engaging in hacking back."
"Hacking back" can cover a number of techniques. For example, "honey pots" are sets of enticing-looking files intended to encourage a hacker to download them. Once downloaded, they can be traced. They can include "beacons," which send messages back to help track the hacker, or "dye packets," — code can be embedded in a file and activated if the file is stolen, rendering all the data unusable, Schmidle writes.
But Rep. Tom Graves (R-GA-14) wants to change that law. He submitted a bill in 2016, the Active Cyber Defense Security Act, to allow for hacking back, and has updated it a couple of times since then in response to comments, primarily to require reporting to law enforcement if you're going to do it, as well as a sunset clause.
"Private firms would be permitted to operate beyond their network's perimeter in order to determine the source of an attack or to disrupt ongoing attacks," Schmidle writes. "They could deploy beacons and dye packets, and conduct surveillance on hackers who have previously infiltrated the system. The bill, if passed, would even allow companies to track people who are thought to have done hacking in the past or who, according to a tip or some other intelligence, are planning an attack."
Experts caution against hacking back, because it's not always as simple as it sounds. For example, hackers often use "hop points," or go from site to site – as many as 30 of them — to try to hide their tracks. Hacking back could nail an innocent bystander who just happens to be on that path.
People, like Carpenter's bosses, also worry that hacking back might invite additional attacks or draw attention to the original breach. "if companies weren't able to defend themselves in the first place, it's unlikely they're going to come off best in a digital firefight," warns Martin Giles in MIT Technology Review. (A number of the arguments resemble those against civilians carrying firearms in public.)
More ominously, particularly in the case of hackers sponsored by states as opposed to "script kiddies,' this could be more dangerous. In one case, a company that was trying to fight back against hackers found pictures of executives' children in email from the hackers, Schmidle writes.
Ultimately, the majority of people appear to be against hacking back, writes Josephine Wolff in the Atlantic. "Its critics range from law enforcement officials who worry it will lead to confusion in investigating cyberattacks, to lawyers who caution that such activity might well violate foreign laws even if permitted by the U.S., to security advocates who fear it will merely serve as a vehicle for more attacks and greater chaos, particularly if victims incorrectly identify who is attacking them, or even invent or stage fake attacks from adversaries as an excuse for hacking back," she writes. (The paper The Ethics of Hacking Back looks at, and dismisses, a number of the reasons why not to hack back.)
Another alternative is to have a list of firms authorized to hack back, which companies could hire.  "Department stores hire private investigators to catch shoplifters, rather than relying only on the police," write Jeremy and Ariel Rabkin in Lawfare about their paper, Hacking Back Without Cracking Up. "So too private companies should be able to hire their own security services. There should be a list of approved hack-back vendors from which victims are free to choose. These vendors would primarily be in the business of identifying attackers and imposing deterrent costs on attackers by providing the threat of retaliation."
In any event, thus far, Graves' bill hasn't gone anywhere. Yet.