Oct 6 2011 11:37PM GMT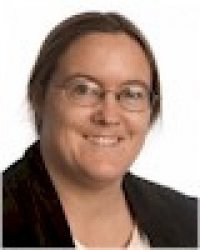 Profile: Sharon Fisher
IBM announced this week that it had been selected for a 10-year $240 million operations and maintenance contract with the National Archives and Records Administration, but there's a lot more to the story than that. IBM is actually taking over from Lockheed Martin after several years of a project that's fallen behind schedule and over budget.
The project is to manage the Electronic Records Archive, and is intended to ensure the transparency of government documents, allowing broader citizen access to public records. The project was started in 2001 to preserve and provide both internal and external electronic access to the records. But it had its problems, noted Elizabeth Montalbano of Information Week:
NARA began working on the digital archive in 2001 and in 2005 awarded Lockheed Martin a $317 million contract to develop it. However, the project has not been without its troubles along the way. Earlier this year a report by the Government Accountability Office found that the project likely will cost $1.2 billion to $1.4 billion, exceeding its estimated cost of $995 million by 21% to 41%. The report cited poor project management as the reason for the soaring costs."
In fact, due to its inclusion on in the GAO report, NARA cut some of the functionality from the project in February and decided to do no new development past September, which is what enabled IBM to get an O&M contract after the contract with Lockheed ended on September 30, the end of the federal fiscal year — about a year earlier than planned. Originally, NARA had had a sixth option year on the Lockheed Martin deal for development, and a seventh year for operations and maintenance, FederalNewsRadio.com reported.
According to the
IT Dashboard
, NARA has
spent $383 million
, which is $5.6 million more than it planned, as of Aug. 3, noted FederalNewsRadio.com. To add insult to injury, a session with the Office of Management and Budget (OMB) 
showed that, after five years of development, few agencies were using the system's functionalities, resulting in a reduction of its budget by
$215.5 million and being required  to deliver functionality faster, to increase the usage of the system from 80 terabytes to 122 terabytes, and to move to a modular development approach.
The project was officially launched in April, particularly with what were called three "pathfinder" agencies, so-called because of the amount of requests those agencies received: Justice, Health & Human Services, and State. 27 other agencies were supposed to start bringing their records online by the end of November, while independent agencies were supposed to start bringing their records online in July, FederalNewsRadio.com noted.
But IBM's role will be more than just maintenance and operations. An agency spokesman said that IBM would be adding functionality to the system through a series of work orders and other enhancements — in particular, improving the search system, the spokesman said.