Jan 13 2012 9:47PM GMT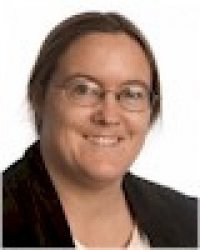 Profile: Sharon Fisher
To give you an idea of IBM's accomplishment of storing one bit of data in 12 atoms, or one byte of data in 96 atoms, of iron on a surface of copper nitride, the equivalent would be a 10, 416-terabyte drive in the size of a 1 TB drive today.* That's because, according to the New York Times, "Until now, the most advanced magnetic storage systems have needed about one million atoms** to store a digital 1 or 0."
This was all done at IBM's Almaden Research Center in San Jose, Calif.,  which took five years to do it. Which means, because it was IBM, the scientists then used the teeny weeny storage device — where each atom has to be manipulated by hand using a device the size of a room — to spell out IBM's motto, "Think." Good thing they didn't work at Microsoft, where they would have had to painstakingly spell out, "Where do you want to go today?"
Of course, this is one of those "ignore friction" dealies that couldn't happen in the real world; for one thing, it was performed at close to absolute zero, which is going to be difficult to achieve in an overheated press room at CES, for example. Still, according to the scientists, it could be done at room temperature with just 150 atoms, the New York Times said. Realistically, though, it is likely that the technology could at most produce a drive of 100 TB in the space of 1 TB today.
Something I haven't seen in the reportage is just how sensitive such a system would be to cosmic rays, sunspots, droppage, and shocks from shuffling on carpeting. "Dude! You just wiped out the Library of Congress!" "Sorry, dude!"
The operative part of the technology was best explained by the Financial Times: "They did this by using an antiferromagnetic, instead of a ferromagnetic, structure – in other words switching the atoms in the structure from pointing towards each other (like in a fridge magnet) to pointing away from each other. This allows for less interference, which is important when storing data in 12-atom blocks."
For more details on the science behind the discovery, check out this video from IBM. If you *really* want to know the science, check out this article in, uh, Science.
*Yes, yes, I know, technically a terabyte has 1099511627776 bytes. Hush. You get the point. Incidentally, CNET said it would be 83,000 disk drives, because CNET forgot to divide by 8.
**The New York Times' story originally referred to "copper nitride atoms" until people made fun of them in the comments and "atoms" was deleted. Science is hard. Noted one commenter, " I have been both enlightened, and entertained. I also now know there is no such thing as a copper nitride atom, whereas previously, I had never wondered whether there was a copper nitride atom. Now I do, I'm not sure what to do with that."