Dec 27 2012 7:04PM GMT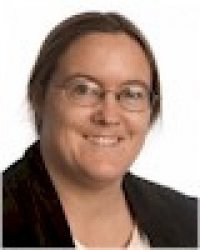 Profile: Sharon Fisher
IBM announced earlier this month that it was acquiring StoredIQ, but exactly what the company does isn't quite obvious. Part big data, part e-discovery, it's sort of neither fish nor fowl.
As an example, analyst firm IDC included the Austin, Texas-based StoredIQ in its IDC MarketScape: Worldwide Standalone Early Case Assessment Applications 2011 Vendor Analysis, but Gartner hasn't included it in either of its e-discovery Magic Quadrants — from which a number of larger vendors have plucked other acquisitions. (However, Gartner did name StoredIQ as a "Cool Vendor" in April of this year.")
Instead, IBM is working on creating a family of "information lifecycle management" applications, which are kinda both — big data, because it covers all an organization's data, but also e-discovery, because part of the reason for having such applications is for litigation support, both for identifying data needed in legal situations but also to help reduce, in a legally justifiable way, the amount of such data in the first place.
StoredIQ's advantage is that it manages the data in situ rather than by moving it to a secondary location, which saves the cost of the secondary storage, noted Zacks Equity Research, adding that the company had received $11.4 million in funding in August and had 120 clients — though it warns that IBM faces competition from vendors such as EMC, Oracle, and SAP.
The company has also been working to make its product, which includes software and an appliance, easy enough for even legal professionals to use, rather than requiring IT people to operate. In addition, it has partnered with a wide variety of other vendors over the years, including NetApp, EMC, and NewsGator, and supported a number of formats, including SharePoint and Office 365.
As big data has become more prevalent, companies are interested in saving their data in hopes of being able to analyze it at some point and improve their businesses. But what it calls data hoarding is a problem for two reasons, notes Law Technology News.
First, there's the cost. Though the price of storage itself has been dropping, it still costs something, plus there's the cost of managing it, backing it up, and so on — which could amount to $5,000 per terabyte, Law Technology News said.
Second, there's the legal cost. Should an organization be sued, it not only needs to provide all the pertinent information that the other side asks for, but it has to find it in the first place — and the more data a company has, the more expensive that search is. Also, companies have to balance the value of the data for analysis with what it might cost them should it reveal something in a lawsuit. This cost is on the order of $15,000 per gigabyte, Law Technology News said.
In fact, legal organizations have been advising companies to look for opportunities to delete data, pointing out how much money they can save. However, they have to do this in a regular fashion, because once a lawsuit is filed, a "legal hold" is put on the data and it can't be deleted, or a company is subject to large fines.
The acquisition becomes part of IBM's Information Lifecycle Governance suite, headed by Deidre Paknad, vice president of Information Lifecycle Governance. Paknad had been CEO of PSS Systems Inc. in Mountain View, Calif., a pioneer in the e-discovery space, which itself was acquired by IBM in 2010. The group also includes Vivisimo, which IBM acquired earlier this year.
The acquisition was not a surprise; IBM had partnered with StoredIQ for two years. As is typical for IBM, it did not reveal the cost of the acquisition. It is expected to be finalized in the first calendar quarter of 2013.