Jul 24 2011 1:14PM GMT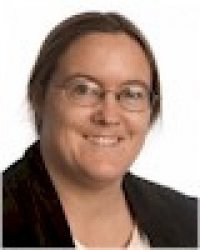 Profile: Sharon Fisher
Okay, I don't usually talk about speeds and feeds here, but this is cool. Western Digital has designed a hard disk drive that lets you have a 1-terabyte drive on a notebook.
Heck, the brick I do my backups on isn't that big.
(You have to understand, I'm old. When I bought my first computer, in 1983, a Hewlett-Packard HP-150 (hey! it had a touchscreen! it was ahead of its time!), I could have gotten a 10-*mega*byte hard disk with it that was the same size as the computer and cost just as much, even with my employee discount. So this is my tell-us-about-the-first-time-you-saw-a-car-Grandma moment.)
So here's the deal. The Scorpio Blue is a  2.5-inch form factor drive with standard 9.5 mm height, which means it can fit into a notebook. But it's the first drive with this type of capacity. The way WD was able to do it was by being able to fit 500 GB on each of two platters, rather than the three platters most drives require, said Jason Bache at MyCE:
Traditional terabyte drives use three 334-GB platters to achieve their capacity, which inevitably makes the drives too thick to fit in anything but a desktop or a specially-modified notebook case. Both Samsung's and Western Digital's new drives use two 500-GB platters, made possible by advances in platter formatting.
While Samsung announced a similar drive in June, WD is the first vendor to be able to ship one, Bache says, something that is also repeated in numerous other articles, though vendors are apparently taking orders for it.
Shopping for it can be a little challenging; doing a Google shopping search, for example, you run into all sorts of things, including the 12.5 mm version, and ones that aren't actually 1 TB even if that's what you search for. (Oddly, there's also some priced at $4,000 or more; I wonder if it's some sort of automatic pricing issue.) Anyway, here's the real thing, and it seems to be $120 or so.
CNET notes that it spins at 5200 rpm instead of 5400 rpm, which means it's going to be slower (and is probably also behind the low power requirements, low noise, and low operating temperature that WD is touting).
No doubt, as with the quadruple toe loop, everyone will be doing it now that someone proved they can; if nothing else, Seagate will be doing it because it is acquiring Samsung.
For me, it's still in the waltzing-bear stage, but it's tempting, just for the size queen aspect of it.