Apr 30 2012 5:23PM GMT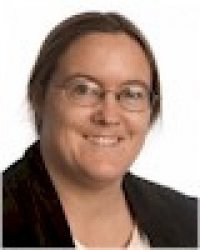 Profile: Sharon Fisher
Back in the day, any person who was a reasonable risk used to get a fistful of credit card offers in the mail every month — 0% interest for six months, no fee for the first year, $25 credit if you charged one thing, etc. And while I know people into leverage and arbitrage who found ways to make money on these deals by having one credit card pay off another, I never did — mainly because I couldn't trust myself to keep track of all the various offers in a way that wouldn't come back to bite me.
So here we are today, and we have a batch of cloud storage and cloud synchronization services — Box, Dropbox, Drive, SkyDrive, and so on, not to mention my venerable Qwest Digital Vault, which magically changed its name to the CenturyLink Digital Vault when CenturyLink bought Qwest.
I have quite an assortment of space kicking around — 25 GB with Google Drive, 2 GB with Dropbox, 5 GB with Box, and I think 7 GB with SkyDrive; I already missed out on a 25-GB offer there, and if there's an easy way to find out what my capacity is there, I'm not finding it. (I can consider myself lucky I don't have iCloud. I don't think.)
My Digital Vault is a whole other kettle of fish. I thought I had 25 GB there — but when I try to log in, it doesn't recognize my password. Then again, unless my mother has come back from the dead and changed her maiden name, it doesn't recognize that, either, so perhaps I'm actually using the wrong ID — but the site doesn't offer me a way to be reminded what that is, and so far I've gone through two separate kinds of chat sessions and neither of them can tell me, either. In any event, its website says it only offers 2 GB free, so that's probably what I have.
(Plus I have BackBlaze for my actual backups, but I'm not counting that.)
That all totals up to 41 GB, which sounds pretty impressive.
The problem is, it's not really enough to do anything with. It'd be great to store all my pictures in the cloud, so I could always retrieve them and have plenty of copies to keep them safe, but the picture folder on my NAS (aka "The Big Brick," 2 terabytes) is 57 GB all by itself. Yes, some of those are duplicates — remember the part about copies to keep them safe? — and some of those are videos, now that I have a camera that can take both still photos and videos.  Plus every few months or so I collect all my pictures from all the various sources and save those to the big brick, so they're all together.
Yes, I should delete all the picture copies sometime — but I'm petrified about making a mistake, and who's got time?
But for the sake of argument, let's pretend that I've found something I can store in the cloud, something that fits. So then I have to try to keep track of which of my fistful of services I've stored it in. I also have to keep track of how to get into each one — something I've already demonstrated I have trouble with.
I can sign up for Spanning Stats for Google Drive, but that's yet another site I have to remember to go check. Plus it turns out that it's actually a sales tool to encourage you to sign up for its Google Drive backup service. Great. Google doesn't back up its own cloud service?
That brings up my next level of fear — how do I make sure that what I put into the cloud is still there the next time I look for it? I certainly wouldn't put my *only* copy of my pictures up there — what if there was a problem? What if the service went out of business? If I have to keep copies and worry about backups and synchronization with the cloud, too, then what's the point?
(I'm not even worrying yet about the different levels of privacy that the different products offer — and I probably should.)
Spanning Stats also helps me only for Google Drive — I would need an application for Box, Dropbox, SkyDrive, and so on. So that'd be at least five applications and websites (each with their own user ID and password) that I'd have to remember.
What I really want is one thing that would check all my cloud storage systems and tell me what's in each of them. And maybe while it's at it, it could also keep track of all the various special offers I get for more free cloud storage space — and when they're going to expire, and how to move the files around so I don't get charged for anything.  Because you know that's coming, if it's not already here. We've seen it with the credit cards.
Speaking of which, maybe someone could write an app like that for credit card offers, too.