Nov 30 2013 9:56AM GMT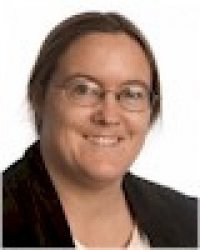 Profile: Sharon Fisher
A little over two years ago, Samsung and Western Digital each announced 9.5 cm 1 TB hard disk drives, which caused me to say at the time "I want a terabyte on my laptop."
Now's the time. I just bought a new laptop (a Lenovo T530 Thinkpad) that has a 1 TB hard drive on it. And it's not even alone, or the first; Googling for laptops for sale with a terabyte bring up dozens, many of them cheaper than mine.
The funny thing is, now that 1-TB laptops are available, people were trying to talk me out of it.
I should get one with a big solid state disk instead, because that way it would boot up faster.
I should just use thumb drives or the cloud instead, because that way my data would be more protected rather than being as vulnerable as the laptop.
I now have a big (2 TB) Network Attached Storage (NAS) drive, and since I work at home most of the time, why not just use that?
And there's some truth to all those opinions. I could have gotten my new laptop with a 256 gb solid state drive. And yes, it would probably have been faster. But I worry about the downsides of solid-state drives where, basically, the disk gets tired if it's written on too much. I'm a writer, I'm writing and deleting and rewriting all the time. I didn't want to have to worry about the lifetime of my drive.
Using the cloud is fine except what if I don't have Internet access? No storage. And stories like Nirvanix make me worry about depending on any one company for cloud storage. As it is, I have accounts on all of them. It's part of what's kept me away from a Chromebook. I live in Idaho, I'm not in a city all the time, and I don't always have access to the Internet.
Using the NAS is fine, as long as I'm home, but what if I'm not home? Do I always need access to all my data, every minute? Probably not, but you never know; it's not unusual for me to refer to something a couple of years ago. Like now, for example.
Maybe I don't really need that much space, but disk space tends to be the second most important gating factor on my laptop use, after memory. (Chrome doesn't like it when you have 25 tabs open. Who knew.) Yes, according to Parkinson's Law, data expands to fill the space available, and no doubt I'll be complaining before long that I'm running out of space on the terabyte drive, too.
Mostly though, I admit it – I just think it would be cool to know I have a terabyte laptop. It's not just the size queen aspect. As I've mentioned before, I came of age when the first PC I bought cost as much for its 10 MB hard drive as it did for the entire computer. The fact that I can not only have a terabyte of my own, but can carry it around with me, is right up there with jetpacks in terms of things I want in the future.
For me, the future is now. I get it next week.
Except in my research, I see there's now laptops with 1.5 TB hard disks. Hmmm…….