Jun 30 2015 10:10PM GMT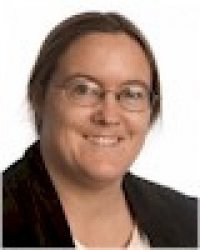 Profile: Sharon Fisher
Tags:
After months of trauma, HP has settled a shareholder lawsuit over its botched Autonomy deal for $100 million, in time to get it over with before the company splits in two on November 1.
"The Palo Alto tech giant said it believes the class-action lawsuit had no merit, but that it preferred to settle rather than engage in 'burdensome and protracted' litigation," writes the San Jose Mercury News. The cost, which according to The Recorder amounts to about ten cents per share, will be paid for by insurance and specifically covers people who bought HP shares between August 19, 2011, when the deal was announced, and November 20, 2012, when HP announced a writedown of the deal, writes the Wall Street Journal.
Another major component of the settlement is that it lets HP and all its current and former officers, directors, and advisors off of any Autonomy-related securities claims.
As you may recall, this all started after HP's monstrous $10 billion acquisition of Autonomy in 2011, for which nearly everyone agreed it overpaid. HP then took an $8 billion writedown on the deal, and since then the companies have been throwing lawyers at each other, in light of what some found to be, um,unconventional business practices on the part of Autonomy.
HP's own $5.1 billion lawsuit against Autonomy for fraud is still underway. A lawsuit regarding harm done to HP's retirement stock ownership plans has been dismissed, according to the Courthouse News Service.
Last year, HP paid out $57 million to resolve similar shareholder claims regarding its Palm Inc. acquisition, The Recorder adds.