Nov 24 2015 11:57PM GMT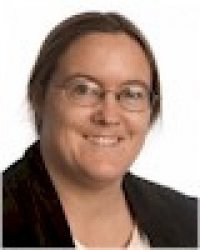 Profile: Sharon Fisher
Tags:
Smile. You're on the government's camera.
Increasingly, governments are able to identify people using facial recognition software, and are collecting databases of people's faces – not just criminals, but regular, ordinary people. Generally, there's no laws against it.
And what's more, we're helping them do it.
Collectors of such images range from border security to law enforcement organizations to even retailers. "Before taking her away, Officer Rob Halverson paused in the front yard, held a Samsung Galaxy tablet up to the woman's face and snapped a photo," writes Ali Winston, of a program in San Diego. "Halverson fiddled with the tablet with his index finger a few times, and – without needing to ask the woman's name or check her identification – her mug shot from a previous arrest, address, criminal history and other personal information appeared on the screen."
Photos used in the system come from the statewide law enforcement database, which includes 32 million driver's license photos, Winston writes. The county is also looking at using mug shots from statewide gang and parolee databases, he adds.
Similarly, Australia announced earlier this year that it was spending $18.5 million to create a database of facial photos – including photos from Facebook and Instagram — for use in federal law enforcement. "The images can come from drivers' licences, passport photos or security cameras in your local shopping center," write Margot O'Neill and Amy Sherden for ABC Australia.
The FBI has a similar program. Incidentally, the system has a 20 percent failure rate in terms of identification.
There's also the security aspect. "If your passport, credit card, PIN or tax file number are compromised due to a security breach, they can be replaced fairly easily," writes Adam Molnar in The Conversation. "Not so with your facial features. If a biometric database is hacked, the information can potentially be abused by criminals over your entire life."
Coincidentally, there's suddenly a swarm of games out there that seem to have the goal of collecting facial photographs. Earlier this year, Microsoft's "How Old Do I Look" analyzer swept through Facebook. Were the results right? Were they wrong? Who cares? The point is, within a few hours, Microsoft had tens of thousands of new facial photographs.
"Proposed uses include verifying whether two faces in separate photos belong to the same person, or using one person's photos to find him or her in multiple other photos," writes CBC News. You know, like searching photos of a demonstration to identify protesters.
For what it's worth, the developers now say the site doesn't save the photo. "No we don't store photos, we don't share them and we only use them to guess your age and gender," write Corom Thompson and Santosh Balasubramanian, Engineers in Information Management and Machine Learning at Microsoft, who wrote a blog post about it. "The photos are discarded from memory once we guess. While we use the terms of service very common in our industry, and similar to most other online services, we have chosen not to store or use the photos in any way other than to temporarily process them to guess your age."
But even assuming that's true, how many people even thought about that aspect before trying to find out how young they looked? Even without saving the pictures, the database now has a lot more practice identifying people. And just because this app doesn't save photos, how about other apps?
More recently, there's the "My Most-Used Words on Facebook" app, which not only looks at the words you've posted in the past year but every picture that's been posted – which most people didn't even notice, writes Paul Bischoff. "Over 16 million people have agreed to give up almost every private detail about themselves to a company they likely know nothing about just to play a quiz," he writes.  In addition to a boatload of information about yourself and your friends, it also has access to all the photos you're tagged in.
Like Microsoft, the word cloud app vendor, Vonvon, said it didn't save the data, and later allowed people to edit the permissions for their personal information. But again – how many people even thought to look at the permissions?
(And now there's a new one, Which is Your Most-Liked Photo On Facebook?)
Or there's the recent trend toward "gigapixel" super-high resolution photos of enormous sporting events, where the more than 100,000 attendees are not only perfectly identifiable, but are encouraged to helpfully tag themselves and their friends. It takes only 2 minutes and 40 seconds to photograph an entire stadium, and the company specializing in the process says it typically has eight such projects every weekend.
It may be that all these apps are perfectly innocent. But we don't know. And until we do, it behooves us to be careful – at least til we find out who's on the other side of the camera.