Feb 8 2014 8:40PM GMT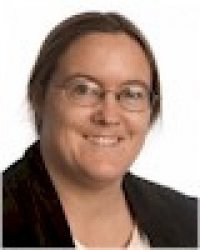 Profile: Sharon Fisher
We already know that companies tend to be behind on e-discovery. Wearable technology such as Google Glass has the potential to make them behinder.
The whole point behind e-discovery is to put all the corporate records in one place, so that they can be managed, deleted when they reach a certain age, and protected if they could be needed in a litigation situation. IT and legal staff have a hard enough time preventing corporate and government employees from deleting things they're supposed to keep, or making sure they aren't using personal email and cloud storage accounts for data. So now they have to deal with people running around with little computers on their wrists and on their faces and God knows where else.
And it's likely to be a big deal. According to a market report published last April by Transparency Market Research Wearable Technology Market – Global Scenario, Trends, Industry Analysis, Size, Share and Forecast, 2012- 2018, "the global wearable technology market stood at USD 750.0 million in 2012 and is expected to reach USD 5.8 billion in 2018, at a CAGR of 40.8% from 2012 to 2018." Credit Suisse was even more optimistic, predicting last May that "The wearables market is a lot bigger than investors realize, at perhaps $3 billion to $5 billion today, rising to perhaps $30 billion to $50 billion over the next three to five years," writes Tiernan Ray in Barron's.
So what next?
"While these products are only now moving from the public periphery, it is only a matter of time before they begin to cause headaches in litigation," writes Frank Gorman in the eDiscovery Service Blog. "All of the aforementioned devices have a not-insignificant amount of local storage, meaning that the discovery net will have to widen to ensure data is collected from any wearable smart devices that could provide relevant ESI [electronically stored information]. The Galaxy Gear and Google Glass both have the ability to take pictures, share, post, and create documents more seamlessly than ever, all of which could easily affect litigation."
"There is no doubt that courts will deem non-privileged, relevant electronically stored information (ESI) on these devices as a discoverable type of e-data," agrees Michele Lange,  an attorney, writer, marketer and e-discovery thought leader at Kroll Ontrack, in JD Supra Business Advisor. "The basic application of this inevitable ruling is pretty clear—videos and pictures stored or shared from the device will be discoverable."
Moreover, Gorman adds, there's the devices' tracking potential. "If you have an employee suing for wrongful termination, it would certainly be pertinent to know that, on days they called in sick, their smart watch tracked them at a Cubs game or dancing to "Twist and Shout" in the middle of a parade," he continues.
"If there were a case regarding a dispute over an individual's location at a certain point in time, activity on the individual's wearable device might be used as evidence," writes Greg Cancilla, director of forensics for RVM. "The smart device might have automatically detected this metadata unbeknownst to the user, and could be used during the discovery process."
Not to mention the wealth of data preserved by a FitBit.
Okay, but all this data is synced up to the cloud anyway, so what's the problem? Plenty, Gorman writes. "A smart phone set to sync automatically with a wearable device that has discrepancies between the files found on each could indicate spoliation, whether intended or inadvertent," he writes. "Google Glass, for example, syncs with Google Drive, so any case involving relevant ESI collected from the glasses will also certainly require access to a custodian's Google Drive account, meaning that litigating lawyers must have the technical know-how to appreciate the connections between the two functionalities."
Unfortunately, while attorneys with expertise in this area all agree that it's really important and companies should start planning for it, they don't say much about what companies should actually do. "Litigators need to be prepared for ways in which wearable technology will push eDiscovery even further," Gorman writes. "If a critical mass of society actually adopts this technology,  the revolution will come when the judiciary (and all of us) are forced to cope with a tsunami of duties to preserve this ESI, along with the ever-present threat of back-end spoliation sanctions that will follow," chimes in Lange.
Helpful.
I am not an attorney. That stipulated, it would seem to make sense that the safest thing to do, if employees are starting to use wearable technology in your company — whether it's for work or not — is to ensure that they are at least aware of the situation and make sure they preserve any data the devices collect, much as they would do in a BYOD smartphone situation. Cancilla appears to agree. "It is likely that the same policies that apply for the typical mobile devices would apply to these wearable gadgets," though he goes on, with the same handwaving as the others, "Only time will tell how new policies or amendments to the policies will arise throughout the advancement of wearable technology. It is certain that as these technological changes progress, lawyers will be expected to be well-versed on the new guidelines relating these devices to litigation as well as the mechanics behind them from a strategic perspective."
Keep in mind that, should you be called before a judge, "The dog ate my data" or any other technological equivalent isn't going to help you. Judges don't have much of a sense of humor about such things these days, and have slapped companies with hefty fines for not producing the information, aside from the value of the litigation itself.