Apr 14 2012 11:14PM GMT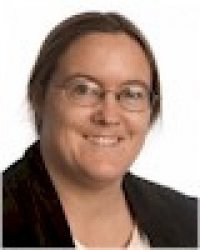 Profile: Sharon Fisher
One of the toughest jobs out there must be marketing director for a disaster recovery product or service. There's no better time to promote one's product or service than when there's just been a disaster, yet doing so makes you look like you're exploiting people's tragedy and can backfire.
Take for example Microsoft, which came under a barrage of criticism during the Japan earthquake last year for offering to donate a dollar for every retweet of its message promoting its Bing search engine; after being attacked, the company swiftly backpedaled and just made a straight donation, no retweeting required.
That's why I hesitated at posting about this upcoming vendor — my initial reaction was negative, and it's only several days later, after checking out the coverage elsewhere, that I can look at its announcement more objectively.
With Tornado Alley this spring looking more like Tornado Interstate, and numerous regions and businesses affected, it's not surprising that some vendors would want to use it as a news hook — though perhaps waiting until the twisters had actually stopped forming might have been more tasteful timing.
In response to the severe damage caused by tornadoes touching down in the Dallas area, Nirvanix, the leading provider of enterprise-class cloud storage services, today announced that it is expanding its Disaster Avoidance Program to customers currently storing data in its Node 3 data center in Dallas enabling them to exercise the option of moving their data to other locations in the Nirvanix Cloud Storage Network—either on a temporary or full-time basis—free of charge."
(Ironically, the Storage Networking World show was being held in Dallas at the same time and was itself disrupted by the severe weather, although Nirvanix did not appear to attend that event.)
On its face, this is a reasonable offer. Users in a disaster area can store their data outside the area. Great. So what's the problem?
Perhaps it's the use of the phrase "the leading provider of enterprise-class cloud storage services" in the first sentence. Really, did Dallas people need to have that pointed out to them just then?
Perhaps it's the Johnny-on-the-spot nature of the announcement, which was issued the same day the tornadoes actually occurred. By Googling, one can ascertain that such an announcement is not unusual for Nirvanix, with the company making similar offers during disasters such as the Japan earthquake and Hurricane Irene.  Pull out the boilerplate press release, drop in the name of the disaster and its location, and you're good to go.
One does wonder at what point the trigger occurs to send out such a release. After a certain amount of property damage occurs or a certain number of people are killed? Does it depend on how many customers Nirvanix has in the affected area? Will Nirvanix issue a similar press release and offer this week regarding the Midwest tornadoes, or did they not come up to snuff?
While some disasters, such as the Japan earthquake, are unpredictable, it's no secret to anybody that we have tornadoes in the spring and hurricanes in the fall. If one wants to offer such a service to one's clients, how about issuing a generic press release at the beginning of the disaster seasons so that it looks less like a vendor exploiting a particular tragedy? The anniversary of the Great San Francisco earthquake is coming up, too; that might be a marketing opportunity as well that is far enough removed from actual events and tragedies that it won't appear so opportunistic.