May 31 2015 10:57PM GMT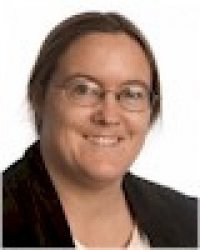 Profile: Sharon Fisher
Tags:
As you may recall from a previous episode of "Politicians Behaving Badly With Email," in March it was revealed that Hillary Clinton used her own server for email when she was Secretary of State. Due to the partisan lens through which everything she does is judged, that was either completely normal behavior or a heinous crime against the American people, depending on whom you ask.
Now, the email messages are starting to be released, and there's still partisan controversy.
The State Department started the ball rolling by saying that the 55,000 pages of email messages that Clinton had turned in to the department in December wouldn't be released to the public until January 2016. Why? Because, according to the Washington Post, the email messages were submitted to the State Department on paper in 12 file boxes, meaning that they needed to be scanned (which was complicated by the fact that some of them were double-sided) and OCRed.
Oh, and each page had a separate barcode sheet, which also had to be scanned.
In addition, metadata needed to be added manually. And not all of it, at that; just "to," "from," "cc," "bcc," "date sent," and "subject" fields, according to the Post.
Altogether, the process just of converting the paper documents back into electronic ones took 12 full-time State Department employees five weeks, plus assistance from other employees, for a total of 2400 staff hours, the Post reports. (And apparently the department didn't even start scanning until two months ago.)
Finally, any department associated with the message needed to approve its release. In addition, the Office of the Legal Adviser also needs to review the material before release. The Post notes that this isn't specific to Clinton, and that any material released by the State Department has to go through this same arduous review process. "The State Department outlined a 15-step process involving sign-offs by at least three different offices internally and an unknown number of other agencies, each of which will undoubtedly impose its own review procedure on the missives," it writes.
And that was *before* current Secretary of State John Kerry broke his leg (which, no doubt, some partisan observers will claim was all a plot to slow down the process further).
To some people, the fact that the email messages had been submitted on paper rather than electronically was proof of nefarious intent. Others, however, have pointed out that according to law, Clinton was *required* to turn in the messages on paper – an indication, perhaps, of the sort of antiquated thinking that led her to run a private email server in the first place – and the State Department itself confirmed that material for such reviews was typically turned in on paper.
Whether you believe that by turning the messages in on paper she's following the law or trying to hide something, there's two other factors. First, printing the messages out means that some metadata about the messages is going to be missing, even though some of it is being manually added. Second, observers claim that it would be easier for Clinton and her staff to unobtrusively remove messages from a stack of paper than from a file.
Meanwhile, U.S. District Judge Rudolph Contreras rejected the State Department's initial offer to turn over all the email by mid-January, and instead suggested that the department turn over some every month. The first batch of messages was released on May 22, with the next batch due to be released on June 30, and so on.
"By June 30, the department must release 7 percent of the emails, totaling 2,100 messages; then release 2,400 more by the end of July; 3,000 more in August; 3,600 in September; 4,200 in October; 4,500 in November; 4,800 in December; and the final 5,400 or so in January," writes the Washington Times.
According to the New York Times, if the schedule is followed, all the messages will be made will be public by Jan. 29, 2016 — three days before the Iowa caucuses.