Nov 29 2013 12:17AM GMT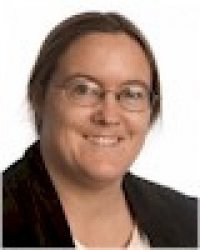 Profile: Sharon Fisher
However bad a day you might have had lately, it can't compare with that of James Howells.
Howells is the guy from Wales who realized that the hard disk he threw away actually contained a cryptographic key giving him access to Bitcoin – the Internet's open payment network —  worth up to $7.5 million, so now he's trying to find a way to root through the dump in hopes of finding it.
"Sitting beneath about four feet of garbage in an area of a Welsh landfill the size of a football field sits a fortune — in the form of a computer hard drive that James Howells threw out this summer while cleaning up his workspace," writes USA Today. "On it: the cryptographic "private key" he needs to access 7,500 Bitcoins. And since the digital currency hit a major milestone yesterday, with a single coin now worth more than $1,000 on the most popular exchange, that tossed hard drive is worth more than $7.5 million."
So there's a couple of nuances to that. First of all, the Bitcoin may not *actually* be worth $7.5 mllion. Howells bought the Bitcoin in 2009. Even when he threw the disk drive away earlier this summer, they were worth about $800,000.
"Although Bitcoins have recently become part of the zeitgeist – with Virgin saying it will accept the currency for its Virgin Galactic flights, and central bankers considering its position in finance seriously – Howells generated his in early 2009, when the currency was only known in tech circles," writes the Guardian. "At that time, a few months after its launch, it was comparatively easy to "mine" the digital currency, effectively creating money by computing: Howells ran a program on his laptop for a week to generate his stash. Nowadays, doing the same would require enormously expensive computing power."
But just because an individual Bitcoin is worth $1,000 doesn't mean that he actually may have been able to sell the total for $7.5 million. It's complicated.
Second of all, Howells could actually have found himself out a lot more than $7.5 million, depending on what else might have been on that disk drive. Throwing away a disk drive with readable data on it? Really?
Periodically, someone discovers that discarded hard disks still have readable data on them. In 2006, a guy bought some hard disks on eBay and discovered all sorts of interesting account information from Idaho Power, a public utility in southwestern Idaho. It turned out that Idaho Power had contracted with a company to destroy 230 hard disks, and the company just put them up on eBay instead. And security experts such as Simson Garfinkel, now Associate Professor at the Naval Postgraduate School in Monterey, Calif., periodically go out and buy hard disks off eBay and Craigslist just to see what sort of interesting stuff people are throwing away.
In 2010, CBS News did a similar report noting that laser printers and photocopiers, too, had hard disks in them that contained data and that people were buying up old printers and finding interesting data on them.
In fact, for the next few months, it might actually be even more of a good idea to be diligent about properly destroying a hard drive. After the news of Howells' windfall, there may be a sudden surge of interest in discarded hard drives, in case someone else forgot about their Bitcoin trove.
If Howells had destroyed his hard disk properly, he'd still be out the $7.5 million – but at least he wouldn't be trying to find a way to root through garbage looking for it. (And perhaps he's better now about doing backups?)
There is one consolation, though – Howells doesn't have to worry about someone else finding it first. USA Today reports that the city council has said other searchers will be turned away.