Feb 10 2017 11:58PM GMT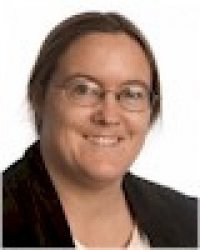 Profile: Sharon Fisher
Tags:
It's no secret that insurance companies, fraud departments, attorneys, and so on scout Facebook and other social media sites looking for evidence of malfeasance. And when such people do so by means of a warrant rather than simply Facebook-stalking someone, more power to them. But how many Facebook search warrants of stored data should such a perusal allow?
That's the crux behind an ongoing case in New York, where Manhattan District Attorney Cyrus Vance Jr. filed 381 separate search warrants in 2013 for the Facebook records of police and fire department personnel who were suspected of fraudulently claiming disability from 9/11 and retiring.
Facebook complied, because it had to. As it happens, more than 130 people were convicted of fraudulently claiming Social Security disability, 62 of whom were on the list of 381. And prosecutors rightly pointed out that these people were ripping off New York taxpayers. "Resulting guilty pleas and convictions returned $25 million to the U.S. Social Security Administration," writes Marlene Kennedy in Courthouse News.
"More than 100 people have already been convicted in the ruse," writes Julia Marsh in the New York Post. "They claimed they were too sick to work in order to get the benefits — then posted photos of themselves on social media platforms like Facebook jet-skiing and sport-fishing."
But at the same time, Facebook wants to nip this sort of bulk request in the bud. "The 'carbon-copy' warrants for 381 accounts placed Facebook in the awkward position of 'being conscripted' by law enforcement to invade the privacy of its users and turn over everything in their accounts," Kennedy writes.
The company had several issues:
The warrants were unlimited. A number of civil liberties organizations that filed amicus briefs with the court pointed this out. "The groups noted that of the accounts sought by Vance's office, the holders of 319 of them were eventually never charged in connection with the disability benefit investigation," writes Joel Stashenko in the New York Law Journal. "Yet, the civil liberties' groups argued, the information about the account holders' private messages, chat history, photographs, lists of friends, religious or political affiliations and other confidential information was subject to review by prosecutors without the account holders' permission."
There were a lot of them. Facebook's argument wasn't that fulfilling all those requests was a lot of work, though it probably was, but simply that it was overbroad. "The ultimate chilling effect would be a similar request for all of the electronic accounts of every resident of New York City," Kennedy writes. And it's not like Facebook regularly turns down this sort of request — for the first half of 2016, it received more than 23,000 law-enforcement requests involving nearly 39,000 user accounts and produced some data for almost 81 percent of them, she adds.
They were warrants, rather than subpoenas. "Vance's office applied for the warrants under the federal Stored Communications Act, which governs the disclosure of electronic records held by third-party internet service providers," Kennedy writes. "Facebook's failed attempt to quash hinged on attempt to characterize the warrants as more akin to subpoenas." The difference is that subpoenas can be challenged, while warrants can't, she adds.
Facebook wasn't allowed to fight the warrants, because the Appellate Division's First Department decided it didn't have "standing," or the legal right to object. Only the individuals – all 381 of them – had standing to object, meaning they each would have had to lawyer up and go through the ordeal of fighting the search warrant.
Facebook wasn't allowed to tell the people that the government was requesting their records. This sort of gag order isn't unusual; there have been a number of times when companies were not allowed to say that a government agency had requested their records. (In fact, in a number of cases, companies have created what's called a "warrant canary"on their website, where they note that the government has never asked for their records – and then, at some point, the sentence disappears and watchers can see that such a request must have occurred.) If Facebook had told the people, they would have deleted the records, Vance said.
All of this is critical because people – not just Facebook – are concerned about what it could mean for the future. For example, could the government get a warrant for everyone who posted on Facebook that they had attended the Women's March so it could arrest them or put them in some sort of database? Could the government get a warrant for everyone who had posted something to Facebook indicating they were Muslim? In this day and age, one never knows.
Testimony on the suit was taken earlier this month to the New York Court of Appeals, with a decision expected to be rendered by the six-judge panel near the end of March, Stashenko writes.