Jun 17 2015 5:30PM GMT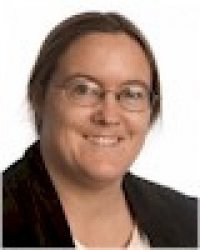 Profile: Sharon Fisher
Tags:
You know that you're getting old when you start finding stuff you actually used in museums.
I was reminded of this on a recent trip to Seattle, where we visited the Living Computer Museum. Like the Experience Music Project, but not nearly so flashy, it's funded by Microsoft co-founder Paul Allen. While, predictably, it talks a lot about all the value that Microsoft provided to computer history – as well as pictures of Allen and Bill Gates in high school, looking cute as the dickens — it also features hunks and hunks of big iron ranging from IBM to DEC to Xerox to even Apples.
(Incidentally, after donating $1.5 billion to various charitable causes, as well as his various indulgences like museums, yachts, and sports teams, Allen is still the #51 richest guy in the world, according to Forbes.)
To tell you something about the museum, this is the go-to place for Hollywood when they need old-looking hardware for the movies and television, such as the IBM 360/91 control panel used in Tomorrowland and the IBM 1052 printer keyboard used in Mad Men.
Naturally, with all that old hardware around, there has to be a lot of old storage devices around to go with it. And if you're looking for a place to wave your cane and mutter about kids these days not appreciating what they have, this is a great place.
While sticking a 16 GB microSD card into your camera to take a picture of it, you can look at paper tape, which stored about 10 bytes per inch, or a punch card, which stored 80 characters per card (about the size of a business envelope). Or you can move on to big storage, like the 10 platters that made up a 25-pound disk pack to store 200 megabytes in a 1974 DEC storage device.
The museum also includes a display showing the various types of portable storage, ranging from DECTape to floppies to tape cartridges and of course thumb drives.
Best of all, this is an actual interactive computer museum, where most of the equipment actually works. You, too, can see what it is like to actually type a punch card, hold a facsimile of the paper tape with the first copy of BASIC that Allen and Bill Gates wrote, and hug a megabyte – which at the museum is in approximately a 6' x 6' cabinet.
Aside from the storage history, the museum is a fun place anyway. There's all the old minicomputers, dating back to a PDP-7 (one of only five in the world, they say, and reportedly the only one still working). There's even a Xerox Alto, basically the forerunner to all the graphic user interface devices we use today. Sadly, there isn't much IBM hardware, because IBM typically leased its devices and repurposed the hardware when people were done with it. There's not much in the way of HP hardware, either, though apparently they're working on restoring one. And you can even get a remote login for the DEC hardware.
There's also a batch of PCs loaded with vintage games and other game controllers, and this appears to be where they expect a lot of people will spend their time. If you, too, want to play a copy of the Oregon Trail just like you did when you were a kid, or if it's been years since you played Rogue, this is the place for you.
If you go, don't pass up the opportunity for a tour, where they explain the provenance of all the hardware and what people were able to do with it. The museum also goes to a fair amount of effort to include women in its displays and descriptions, such as pointing out how women were usually the ones hired as keypunch operators because of their accuracy – but not paid as well for their expertise. (You can also see my pictures, and understand why I'm a writer and not a photographer.)
Incidentally, if you happen to have one kicking around the garage, they're in the market for a Cray.