Apr 6 2012 10:22PM GMT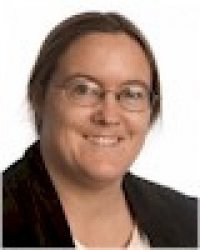 Profile: Sharon Fisher
I know I'll never forget the heartwarming family traditions or the look on my daughter's little face on the morning of World Backup Day.
Just kidding. Actually, it was last Saturday, and I didn't even hear about it til a day or so afterwards. It was, in fact, only the second time the holiday had been celebrated.
As it happens, World Backup Day came into being from a reddit discussion a year ago.
I just think it would be for the good of everyone to have a reminder to save all your cherished pictures, videos and other important data to somewhere secure.

Companies should also get involved, making sure that their customers and their own data is secure and safe. Maybe even the back-up providers could offer discounts and rates based on the date to encourage sales and participation.
Why March 31? The theory was to have your computer all backed up in case there were tricks or viruses associated with April Fool's Day. There's now a web page and a Facebook page, as well as a Twitter feed that seems to look for people mentioning hard drive failures and then asks brightly whether they'd remembered to do a backup first — safe out of punching range.
Not surprisingly, backup vendors have jumped on the notion of World Backup Day, with — just as the original poster suggested — discounts and suchlike to encourage people to back up their data, as well as several helpful infographics and even Pinterest sites talking about the scourge of data loss. The holiday is also starting to make it to the mainstream media, and user organizations such as Lawrence Berkeley National Laboratory picked it up as well.
All kidding aside, it's not a bad mnemonic idea, on the order of changing the batteries in your smoke detector during the switches to and from Daylight Savings Time. (By the way, when do people in Indiana and Arizona change their smoke alarm batteries, if those states don't observe Daylight Savings Time?) Anything that encourages consumers to do backups is probably a good thing, though an annual backup probably isn't that much help.
Unlike some holidays such as National Telework Week, which asks people to pledge to work at home and then calculates the hours they worked and the savings they made, World Backup Day doesn't do any followup, so we don't actually know how many people observed World Backup Day and from how many data losses we were saved. Perhaps that's an idea for World Backup Day #3.