Oct 23 2018 9:12AM GMT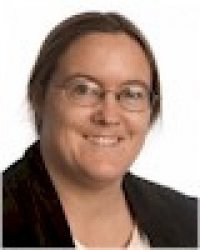 Profile: Sharon Fisher
Tags:
So apparently Electronic Records Day is a thing. Who knew? In fact, it's been going on for seven years. I knew about Ask an Archivist Day (which, this year, was celebrated October 3). Actually, they're both part of American Archives Month, which is observed the entire month of October, though Electronic Records Day – this year observed on October 10 — is inexplicably missing from the American Archives Month calendar, which seems like an odd mistake for archivists to make. And just how many celebratory days and months do archivists need?
Anyway.
Unlike Ask an Archivist Day, which appears to be the first Wednesday of October, Electronic Records Day is always observed on October 10. Or 10-10. Like, bits and bytes. Get it?
Archivists are a funny bunch.
The purpose of Electronic Records Day is to share information managing state digital resources and to enlist help in preserving electronic records. But just because it's intended for state records doesn't mean you can't use it for your personal and corporate digital resources as well. And although Electronic Records Day is already gone and past, the information that was generated and promoted about it is still around, and that's actually got some pretty useful storage tips in it. A number of them were posted to Twitter using the hashtag #ERecsDay.
In addition, the Council of State Archivists (CoSA) held webinars in 2017 and 2016 about Electronic Records Day, and though they didn't hold one on 2018, the older webinars are still available online. Because, you know, archivists.
This year, the Council of State Archivists generated a number of files – both in Word and in .pdf format, so that you could edit them if you wished – about electronic records topics, ranging from Electronic Government Records Overview to 10 Reasons for E-Records to Electronic Records Emergency Planning and Response to Why You Need More Than Backups to Preserve Records and so on. (Though I have to say, Word and .pdf? Don't archivists frown on vendor-specific file storage formats?)
Electronic records awareness is important because increasingly government is moving to electronic records from paper ones. "Between 2006 to 2016, there was a 1,693 percent increase in state and territorial electronic records, according to a report published by CoSA," writes Jared Beinart in StateScoop. "This increase has led to a 445 percent growth of electronic over paper records. "There are, in fact, 1,371 terabytes of state and federal electronic records.
And as we all know about the "digital dark ages," electronic records have …issues…compared with paper ones, especially in the context of preservation. But anyone who's tried to get data off a ZIP drive lately knows the problem of incompatible formats, whereas we can still read things originally written on goat skins.
Actually, to look at the "10 reasons why we need to preserve electronic records" list, we might forget the actual advantages of electronic records. It's easy to send electronic records around, and be able to read the information in them, they can store a lot of data in a small space, and they don't get vermin. State archivists are still trying to encourage states to convert their paper documents to digital.
That also includes destroying them on a regular basis through a standardized retention schedule.
Sadly, Electronic Records Day doesn't seem to generate the sort of sales and things that World Backup Day (observed on March 31) does, other than a single-day sale of 20 percent off on three digital records books. Perhaps next year. And in the meantime, we can Ask an Archivist (which, next year, should be October 2, though there's no announcement about it yet) why Electronic Records Day isn't listed on their calendar.