Oct 11 2012 10:00AM GMT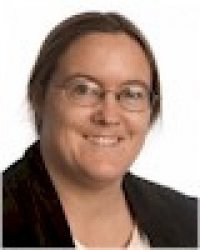 Profile: Sharon Fisher
It was just a year ago that the Thailand flooding — only a few months after the Japan earthquake — devastated the storage industry, causing a temporary shortage of disk drives and increase in prices. But now that it's all over, a funny story is coming out of BackBlaze, which found itself literally thinking outside the box.
The company, which is known for providing low-cost constant backups for its subscribers, is also known for building its cloud out of a whole lot of teeny (well, 3 TB) commodity disk drives rather than a few great big ones.  This saves money and helps the company grow more granularly.
The only problem is if you suddenly run out of teeny commodity disk drives — or find that, in a matter of two weeks, that they've tripled in price, as BackBlaze did, when it was adding 50 TB of capacity a day. At the same time, the company wasn't buying enough to be able to get deals from the manufacturers.
In an extremely detailed, hysterically funny blog post, the company is now relating how it dealt with the crisis — basically, by buying them as consumer commodities rather than as parts, and turning them into the parts they needed to build the "storage pods" on which their service was based.
"With our normal channels charging usury prices for the hard drives core to our business, we needed a miracle," writes Andrew Klein, director of product marketing. "We got two: Costco and Best Buy. On Brian [Wilson, CTO]'s whiteboard he listed every Costco and Best Buy in the San Francisco Bay Area and then some. We would go to each location and buy as many 3 TB drives as possible."
While the company then had to "shuck" the drives from their cases, this saved the company $100 per drive over buying them from its usual suppliers. Problem solved.
For a while.
"The "Two Drive Limit" signs started appearing in retail stores in mid-November," Klein writes. "At first we didn't believe them, but we quickly learned otherwise." So workers started making the circuit — circled the San Francisco Bay hitting local Costco and Best Buy stores: 10 stores, 46 disk drives, for 212 miles. It put a lot of miles on the cars, and a lot of time, but it solved that problem.
For a while.
Then BackBlaze employees started getting banned from stores.
At that point, they started hitting up friends and family, and not just in the Bay Area, but nationwide. "It was cheaper to buy external drives at a store in Iowa and have Yev's dad, Boris, ship them to California than it was to buy internal drives through our normal channels," Klein writes.
(The company also apparently considered renting a moving van to drive across the country, hitting stores along the way — a variation on the "bandwidth of a station wagon of tapes" problem — but decided it wouldn't be economical.)
By the time internal drive prices got to their normal level, the company had bought 5.5 petabytes of storage through retail channels — or more than 1800 disk drives. But finally, it could go back to its normal practices.
Mostly.
"On July 25th of this year, Backblaze took $5M in venture funding," Klein writes. "At the same time, Costco was offering 3TB external drives for $129 about $30 less than we could get for internal drives. The limit was five drives per person. Needless to say, it was a deal we couldn't refuse."
Disclosure: I am a BackBlaze customer.